Fly My Pretties 'String Theory' NZ Tour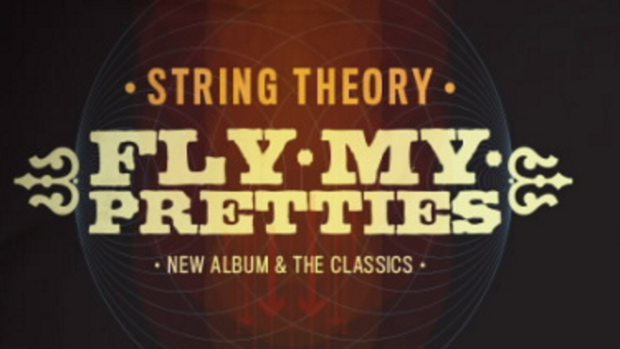 After 12 years of incredible collaborative performances, Kiwi icons Fly My Prettiesare hitting the road this summer, with a brand new album, playing in some of New Zealand's most stunning outdoor venues.
Following a recent run of nine intimate sold-out shows to record the new albumString Theory, Fly My Pretties will take to the road in January 2017 to perform the new album along with the classics. Marking the first nationwide tour for Fly My Pretties since 2013's Homeland Tour, this run of shows will see a 14-strong cast take to the stage, with a number of special guests.
Due for release in November, String Theory explores the fabric of our existence through music, uncovering the cosmos and trying to unlock our place within it. This tour will bring the album, the sixth outing from Fly My Pretties, to life in the way the songs were meant to be heard: live and at full power.
Described as a "cosmic trip through the universe inside and outside us – led by some of Aotearoa's finest musicians"by 13th Floor reviewer Stephen Allely, the all new Fly My Pretties show is set to enchant audiences across the country.
Visiting six centres throughout January, tickets for the String Theory tour will be available through Ticketek in Wellington and Ticketmaster for all other shows, priced at $72.00. All shows are all ages, and children under 12 years are welcome free of charge with a paying adult – with the exception of the show at Coroglen Tavern which is R18. General Sale starts on Monday 29 August at midday.
Civic Events presents Fly My Pretties – String Theory Tour  
JANUARY  
Saturday 7  Coromandel  Coroglen Tavern (R18) 
Thursday 12th January - Isaac Theatre Royal, Christchurch
Friday 13  Upper Moutere Neudorf Vineyards 
Saturday 21  Havelock North Blackbarn Vineyards 
Sunday 22  Wellington  TSB Bank Arena (Due to bad weather conditions)
Sunday 29  Waiheke Island Cable Bay Vineyards
Frontman and musical director Barnaby Weir will be joined by his The Black Seeds bandmates Jarney Murphy and Nigel Patterson, who, along with Mike Fabulous and Iraia Whakamoe, James Coyle & Ryan Prebble (The Nudge) form the backbone for Fly My Pretties. Bailey Wiley, Laughton Kora, Ria Hall and Tiki Taane all feature as four performers who are performing at the peak of their powers. The cast is rounded out by A Girl Named Mo, Ills Winter and Miloux, three artists who are back to blow more audiences away across January. 
FULL CAST:
Barnaby Weir
Bailey Wiley
A Girl Named Mo
Ills Winter
Iraia Whakamoe (The Nudge)
James Coyle (The Nudge)
Jarney Murphy (The Black Seeds)
Laughton Kora
Mike Fabulous (Lord Echo)
Miloux
Nigel Patterson (The Black Seeds)
Ria Hall
Ryan Prebble (The Nudge)