Hauraki Has It's Own Beer & Cider Thanks To Invercargill Brewery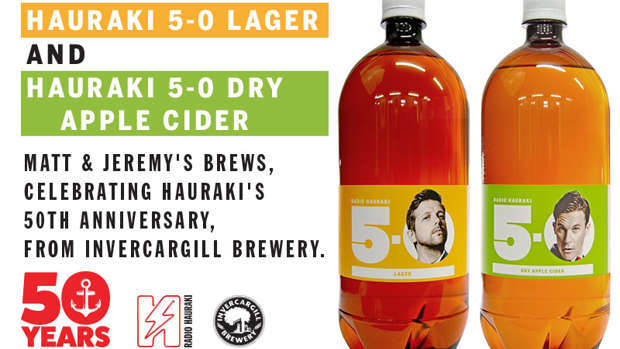 Radio Hauraki is turning 50 which means... Lots of parties.
So Matt & Jeremy have been talking to our mates at Invercargill Brewery and we've created a brand new Lager and Cider.
From the brewers that bring you craft beer phenomenon 'Yeastie Boys', introducing the Hauraki 5-0h … a lager for Matt & a cider for Jeremy.
Matt & Jeremy launched it live from Invercargill Brewery on Radio Hauraki.


Register below to win yourself a Hauraki 5-0 Invercargill Brewery prize pack.