Be Like MacGyver – Win everything you need here thanks to Prime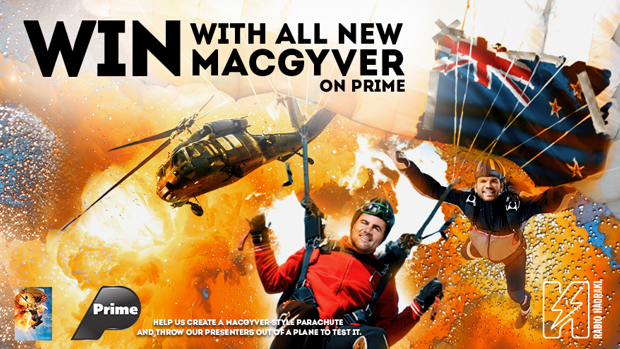 We all wanted to be MacGyver when we were young.
Case in point: Jay Reeve & Matt Ward from the Hauraki Breakfast, Summer Edition.
The all-new MacGyver is coming to Prime, Thursday the 19th of January at 7:30pm. And it's bigger, badder, and more MacGyver than ever before.

To get in the spirit, we MacGyverd something for real by making a parachute out of whatever we could get our hands on and then tested it out by jumping out of a plane!!!



Keep Hauraki loud from 6am for updates and your chance to win MacGyver prize packs. 
Full details at www.primetv.co.nz

WARNING: This parachute was made, and the jump is being performed, under the constant supervision of trained professionals and met strict health and safety requirements and NZ Civil Aviation standards. Prime and Radio Hauraki insists that no one attempts to re-create or re-enact this activity.