Win the ultimate backyard refresh thanks to DB Export Citrus
Publish Date

Tuesday, 28 November 2017, 10:27AM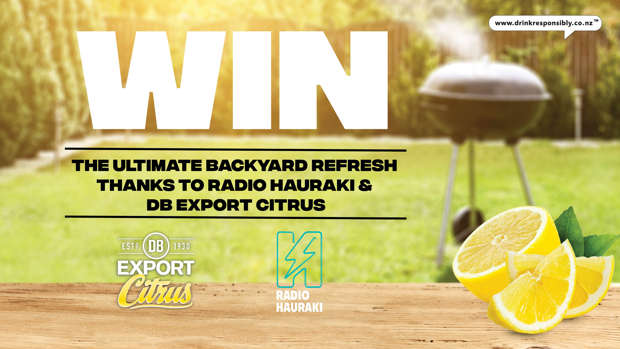 FINAL DB EXPORT BACKYARD REFRESH
Ahhhhhh the Kiwi summer, the time for beers in the sun, a little backyard cricket, mates proudly gathered round the BBQ.
But what about all you Kiwis with punishingly shameful yards? Unfinished projects, overgrown lawns, dare I say it – no BBQ…. blasphemy!
DB Export with Matt & Jerry, have been turning Great New Zealanders yards into the ultimate DB Export Citrus Beer Garden this Summer! 
Here's the story behind the finalists for our final DB Export Citrus Backyard refresh - VOTE HERE

Keryn Paterson: Embarking on our own mission of achieving the kiwi dream and owning our own abode, we recently purchased a miniature mansion in the small but iconic New Zealand town of Morrinsville. It would be great if we had a backyard fit for our very own fibreglass cow.
Daniel Mudgeway: At the start of this summer I told all the boys that I would be hosting this year's BYC tournament. Now, with Summer drawing to a close I find myself stuck with an absolute humiliator of a backyard that I'm ashamed to show my mum let alone the boys. Sorting out my backyard is a bit beyond my means as I'm as unskilled as I am lazy. Please DB let me win this backyard makeover so that one day I might have a yard worthy of inviting Matt & Jerry around to roll the arm over.
Cherie Scott: Had a crack at refreshing my own yard but it's more desert mirage than backyard oasis. The hubby's a wee bit useless and I've met blokes with no arms that are handier than him. If I have to watch one more youtube tutorial on how to lay pavers or paint retaining walls I might just explode. Winning this backyard makeover would put our lives and relationship back on track and restore the hubby's masculinity.
Adam Cathcart: Dear DB Export. We just bought this old reno and have no money to spare. But would love to see this old yard not so bare. After a long day at work all we want is to come to our oasis to drink my export and play some BYC in my stubbies.
Congrats to Chris from Pukekohe who won our first DB Export Citrus Backyard Refresh!

And congratulations to Joanne from Christchurch who won our second DB Export Citrus Backyard Refresh!

DB Export – Made by Doing