Show Us Your Banner and WIN $10K
Publish Date

Tuesday, 16 January 2018, 10:06PM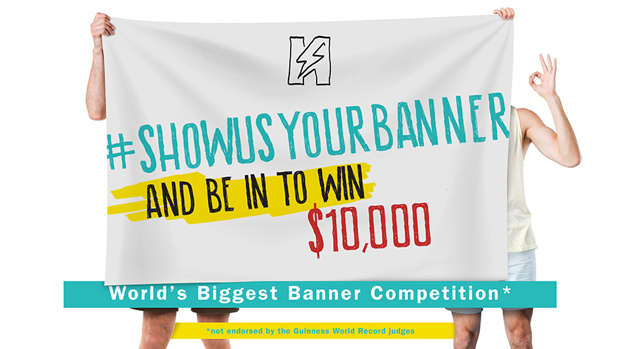 Hauraki want to bring back the banner!
We've launched the world's biggest banner competition with $10K prize money up for grabs.
To win, just show us your banner at any cricket match, sporting event or festival this summer up until 12th March.
Be creative and say whatever you like, and include a Hauraki logo somewhere on it.
The Hauraki logo is just the simple 'H' with the lightning bolt through it.
Use anything for your banner... a bed sheet, a tea towel, the back of a real estate sign etc.
To make it super easy, Mr Vintage have released a banner kit pre-printed with the Hauraki Logo – grab yours from www.mrvintage.co.nz $15.
Share a pic of you with the banner using #showusyourbanner tagging Hauraki.
Plus, we'll be watching out for your banners on TV coverage!

CLICK HERE FOR TERMS & CONDITIONS