Win a seat in the KFC VIP Loose 5 Bucket with the ACC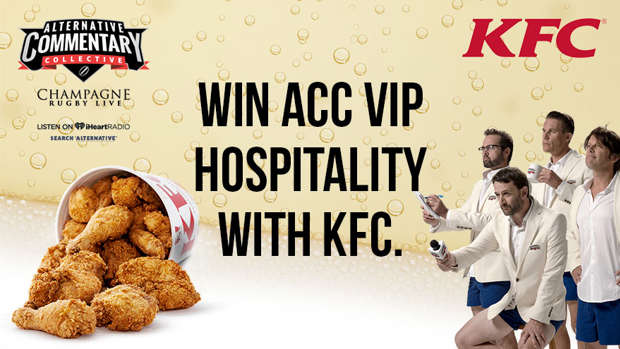 Unbelievably The ACC's Champagne Rugby is back for the biggest rugby tour in over 8 years…
KFC have partnered with the ACC to give you the chance to be a part of the KFC VIP Loose 5 Bucket at the live broadcast of a Champagne Rugby event near you. All you need to do is tell us the names of your 4 loosest mates and their nicknames, then you are in the draw.
NEXT EVENT
2nd Test Vs All Blacks
Saturday July 1st
Location: Danger Danger - Wellington
You will win:
Premium seats in the KFC Bucket with perfect screen positioning for the game, drinks delivered to the KFC Loose 5 bucket, the Colonel's finest to keep you going, entertainment from the ACC and first in line if you want to take advantage of the ACC tattooist so you can remember the night forever.