Win a spot on the Bhuja CC "Bad Sweater" calendar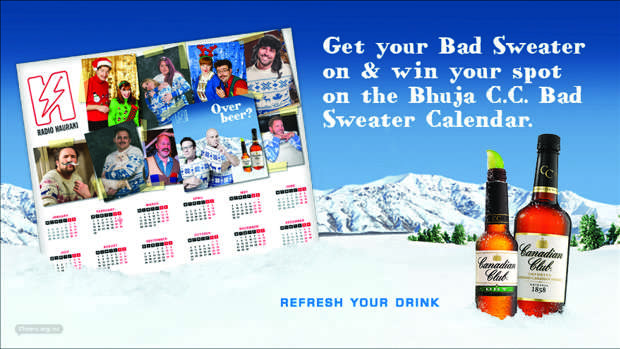 Bad Sweater fever hit Bhuja in 2016 and Bhuja is bringing it back with your chance to appear on their Bad Sweater Calendar with Canadian Club.
Dig through your dusty wardrobe and send us a pic of you modelling your best nana-knitted bad sweater win great CC prizes and immortalize your modelling skills for a whole 12 months!
Submit your photo at the Bhuja Facebook page, and each week Leigh Hart & Jason Hoyte will need your help to find the best Bad Sweaters in the land.
Thanks to Canadian Club: Know someone who needs a C.C. Bad Sweater in their life? Nominate a mate at the Canadian Club NZ Facebook Page