Win FREE tickets to all your favourite events this Summer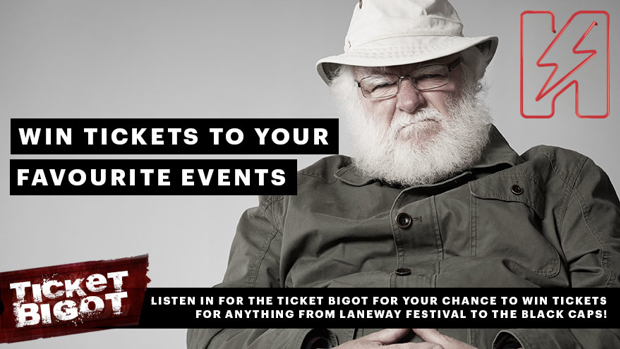 This week on Radio Hauraki, listen for the Ticket Bigot. He's really quite sweet, in an old grumpy old guy kind of way. Just don't patronise him, he's forgotten more than you've ever known!

Lock it on Radio Hauraki this week and when you hear the Ticket Bigot it's your shot at killer tickets. He's got the hook ups for:
-The Black Caps
-NZ Breakers
-Laneway music festival
-Fly My Pretties
-Dinosaur Jr
-The Darkness and Push Push
-21 Pilots
-Puscifer
and heaps more! The Ticket Bigot, you'll hear from him soon on Radio Hauraki.