Win tickets to see Gang Of Youths live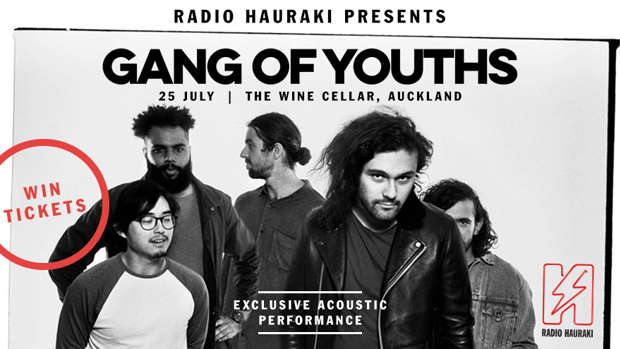 Radio Hauraki Presents – Gang Of Youths live!
Dave and Joji from Gang Of Youths are coming over from Sydney to do an acoustic show at The Wine Cellar in Auckland on Tuesday July 25.

Gang of Youths are a five piece from Sydney founded in the confines of their religious youth, enchanted by the spectacle of worship and deliverance, it's no wonder their music burns with the desperation of apocalypse. With singer Dave Le'aupepe's lyrics drawn from some of the most miserable life experiences available to humanity, and the band's music taking cues from rock history's most ambitious and theatrical preachers, Gang of Youths drag the beauty out of everything from hell to high heaven.

Now get set to see two of the band bring the acoustic version of their sound to New Zealand.

Get the new album 'Go Farther In Lightness' – out August 18

Register to win below.