Cold Chisel announce one off New Zealand show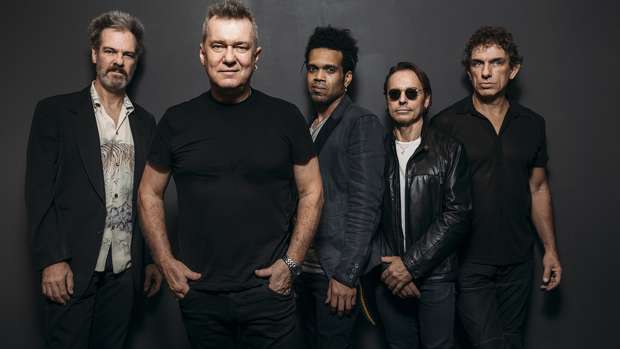 Legendary Australian band Cold Chisel are back and today announce their one and only New Zealand show this summer. The Blood Moon 2020 Tour rolls into Wharepai Domain, Tauranga on Wednesday 5 February (eve of Waitangi Day) making it the band's first New Zealand show in five years.
Classic songs like "Khe Sanh", "Flame Trees", "Bow River", "My Baby", "Cheap Wine", "Saturday Night" and "You Got Nothing I Want" have translated across the ditch to become Kiwi summer favourites and now fans will get the chance to see them live once again!
Cold Chisel fan club pre-sale tickets will go on sale at Wednesday 16 October at 2.00pm NZDT with General Public on sale from Monday 21 October at 11.00am NZDT via Ticketmaster.
It's called the Blood Moon 2020 Tour – named after a rare lunar eclipse where the sun, earth and moon all briefly align before returning to their own orbits.
"You might see a blood moon once in your life", explains the bands main songwriter and piano player, Don Walker. "Apparently there's going to be one just before dawn when we're in Melbourne on this tour but we didn't actually know that when we chose the name. Maybe it's a sign."
The concert will take place at Wharepai Domain in Tauranga, North Island, a premiere green field right in the centre of town!
"We've only done four tours since the early 80's so we need to make each of them count", explains the band's frontman, Jimmy Barnes. "We knew that if we were going to get the band back together for another full tour it would have to be something really special. We
wanted great line-ups and unusual places so that people would remember these gigs for a long, long time."
The Mutton Birds last played together in 2012, and now the original lineup joins the bill for the Cold Chisel concert in Tauranga. The band began in New Zealand in 1991, founded by singer and songwriter Don McGlashan, guitarist David Long and drummer Ross Burge, joined by Alan Gregg. By the mid-90s, The Mutton Birds were about as big as it is possible to be in New Zealand. They had released two platinum albums: a self-titled debut and another collection called 'Salty'. They'd scooped music awards, and McGlashan had won the APRA Silver Scroll for his song-writing. Over the course of their career to date The Mutton Birds have released seven studio albums, two live albums and a Best Of. These albums have featured several kiwi anthems and nostalgic tunes such as "Anchor Me", "Dominion Road", "Nature" and "The Heater".
Also performing on the night is The Bads, a vehicle for the musical escapades of Brett Adams and Dianne Swann. Their live band consists of well-known drummer and producer Wayne Bell, multi-instrumentalist and producer Dave Khan, and on bass - producer, songwriter, guitarist Ben King. With four albums released to date, The Bads have an extensive catalogue to draw from. 2017's "Losing Heroes" charted at #4 and received finalist status for the prestigious Taite Prize in 2018.
2005's 'Earth from Space', 2009's 'So Alive', and 2013's 'Travel Light' all received accolades and chart placings.
Sit Down In Front formed during a garage jam session, and are four childhood friends with a classic hard and fast, raw punk sound. Having recorded and self-produced their first album 'Red Light Runner' at the ripe old age of 14 years, they have built up a solid following playing regular headline sets and opening for the likes of Villainy. The lads also got third place in the national final of the Smokefree Rockquest 2019. Their latest single "Rain" was recorded at Roundhead Studio's, spent three weeks in the Official New Zealand Music Charts and received spins on Hauraki. Don't miss this exciting young band opening for Cold Chisel next February!
Cold Chisel Blood Moon 2020 Tour
Wednesday, 5 February Wharepai Domain, Tauranga
With The Mutton Birds, The Bads and Sit Down In Front
Cold Chisel Fanclub Pre-Sale
Begins: Wednesday, 16 October at 2.00pm NZDT
Ends: Friday, 18 October at 2.00pm NZDT
or ends earlier if pre-sale allocation exhausted
General Public On Sale
Monday, 21 October at 11.00am NZDT
Get yours from ticketmaster.co.nz