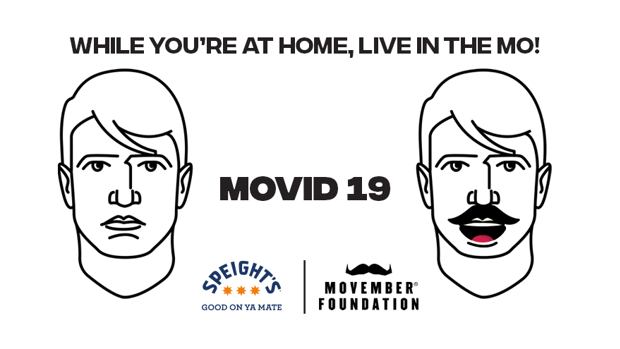 Attention all men – it's time to step up for the country and step into the breach like no other generation has before.

It's time to put your body on the line… well, part of it.

Well, actually just your top lip.
Introducing MOVID-19… Join Radio Hauraki, Speight's & The Movember Foundation in using this time to do what we men do best – grow facial hair.
And what better time to grow a magnificent cookie duster or pencil than in the privacy of your own home!
So cultivate that nose neighbour or lip toupee this lockdown and join us in MOVID-19 and grow a moustache to keep you company.

You don't even need to start from scratch, just trim your beard into a dirty mo.

Radio Hauraki – The station for your isolation