Bryan Cranston reveals his thoughts on the return of 'Breaking Bad'
Publish Date

Saturday, 21 July 2018, 10:06AM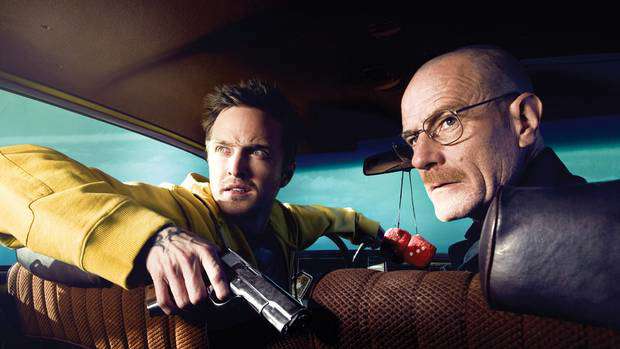 Bryan Cranston doesn't want 'Breaking Bad' to make a return.
The 62-year-old actor is "very proud" of the programme - which told the tale of his antihero character, mild-mannered teacher-turned-drug baron Walter White - and it's spin-off 'Better Call Saul' but he'd rather not "mess" with its legacy by rebooting the show for another series.
He said: "We're very proud of our show and 'Better Call Saul'. In some ways, it's best to leave it alone - that you want to think back on it favourably.
"I don't want to mess with it. It was the perfect opportunity that changed all of our lives. It changed many lives on our show."
However, following the success of prequel 'Better Call Saul' - which explains how lawyer Jimmy McGill (Bob Odenkirk) became the corrupt Saul Goodman who featured heavily in 'Breaking Bad' - series creator Vince Gilligan is open to revisiting other character's for future spin-offs, including Aaron Paul's Jesse Pinkman, admitting "anything's possible".
While 'Better Call Saul' has featured familiar faces from 'Breaking Bad' in the past, Vince warned fans not to expect Walter or Jesse to feature in the upcoming fourth series of the show.
Speaking at a Comic Con panel celebrating 10 years of 'Breaking Bad', he said: "I think there's an excellent chance of any or all of these folks showing up...[but] you will not see Walt or Jesse in Season 4 of 'Better Call Saul'.
"We would be sorely remiss if we didn't have these guys on the show before it ended."
And Aaron - who brought along his and wife Lauren's five-month-old daughter Story, who was dressed as Walt - will definitely be keen for a return for his character because he still "misses" his troubled alter ego.
He said: "I love that guy [Jesse] so much. I mean he really is such a big part of me. I miss him, I do. I miss you all, I miss the show."

This article was first published on BANG Showbiz and is republished here with permission.