HBO orders Game Of Thrones prequel set thousands of years before
Publish Date

Sunday, 10 June 2018, 11:29AM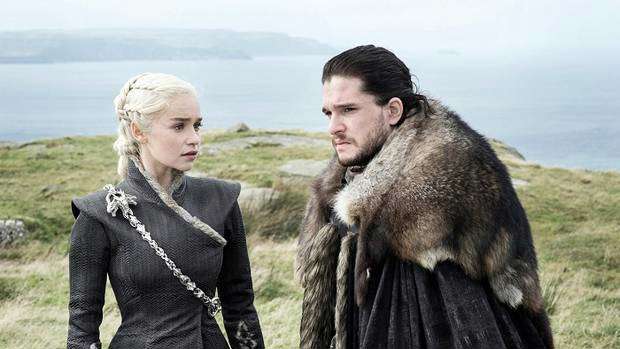 Take heart Game Of Thrones, fans.
Westeros won't disappear after the mythical saga wraps its eight-season run in 2019.
HBO has given a pilot order to an untitled prequel, created by author George R.R. Martin and Kingsman screenwriter Jane Goldman, it emerged on Friday, reports Daily Mail.
The series will be set way back in Westeros' history, thousands of years before the events of GOT.
It will chronicle "the world's descent from the golden Age Of Heroes to its darkest hour," according to HBO.
The logline continued: "Only one thing is for sure: from the horrifying secrets of Westeros' history to the true origin of the White Walkers, the mysteries of the East to the Starks of legend...it's not the story we think we know."
HBO revealed last June that it planned to produce a prequel series and was considering five possible ideas.
It looks like the paybox has made its decision and while that is definitely in the works, don't expect to see a spinoff or revival of GOT after the juggernaut hit ends next year.
In an interview with The Hollywood Reporter, HBO president Casey Bloys said a door being left open for future revivals or undoing the finale is 'not happening.'
"This story, A Song Of Fire And Ice, is done. There's no revival, reboot, spinoff talk," he said referring to the original bestsellers by Martin on which GOT is based.
But fans shouldn't expect to see the prequel launch near the end of GOT's epic run.
"We're not using the final season to launch a new show or anything like that," Casey told EW.
"There's going to be a separation between the two. These are among the best writers working and I'm hopeful."
Game Of Thrones' final season is expected to premiere in 2019 with just six episodes.

This article was first published on dailymail.co.uk and is republished here with permission.