What are the most iconic moments in New Zealand TV?
Publish Date

Monday, 22 October 2018, 9:22AM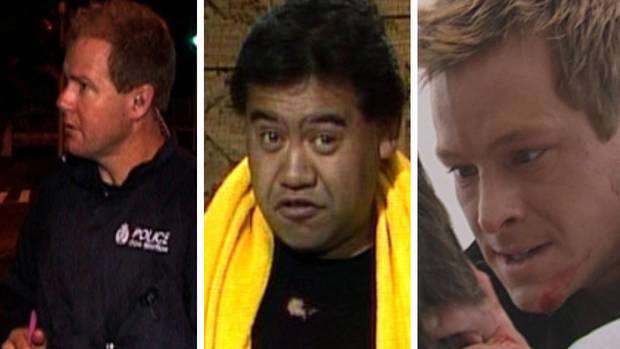 As NZ On Screen prepares to celebrate its 10th birthday, NZ On Screen's Zara Potts looks back at some of the most watched clips from each of the last ten years.
Celebrating a 10th birthday in showbiz is a bit like measuring time in dog years – ten years in television is akin to thirty years in other industries. Shelf life in television can be notoriously short and viewers can be fickle at the best of times, so we here at NZ On Screen are thrilled to be heading into our middle age.
In the 10 years since we've been around there have been hundreds of shows that have come and gone. We have been collecting and curating as much as we can from the past and the present so that our archive is chock-a-block with Kiwi favourites – shows, ads, films and music videos that can induce waves of nostalgia for the viewer.
But what about the last 10 years? What have been your favourite clips on our site since 2008? Well, like all good television series, we're leaving you with a bit of a cliffhanger – you'll have to go to NZ On Screen for more – the whole list will be announced on our birthday on Tuesday.
In our first year, the late John Britten reigned supreme. The man who took us to Daytona was the top watch for Kiwis in 2009. The 1994 documentary, Backyard Visionary, follows Britten and his famous pink motorcycle through the ups and downs of making his dream become reality
Another national treasure who was gone too soon was Billy T James. His unique brand of comedy struck a note with our audiences in 2011 when his 'Best of' collection was our most watched clip. The compilation includes some of his most beloved skits including Te News ("... somebody pinched all the toilet seats out of the Kaikohe Police Station ... now the cops got nothing to go on!") ; a bro's guide to home improvement; and the classic 'Lands for Bags' spoof.
Watch The Best of Billy T James Collection here:

In 2013, it was the boys in blue who were your favourite watch, in a clip that spawned a catchphrase for anyone ordering a late-night pie from a service station. From Police Ten 7 – it's "You must always blow on the pie."

Watch Police Ten 7 here:
In 2016, the passing of cricket legend Martin Crowe meant that our most watched clip was an interview between the great batsman and the late Paul Holmes. Joined by his famous cousin, Russell, the interview spans the careers of the Crowes and canvasses such topics as organic farming, Elvis Costello and fatherhood.
Watch Holmes here:

2014 saw Shortland Street reign supreme on our 'most watched' list. Not just any old episode though – the honours went to the suspenseful finale of the 'Ferndale Strangler' plotline. Five members of the cast went down while the strangler roamed free, but in this denouement, the strangler was finally revealed as psycho killer, Joey Henderson.
Watch Shortland Street here:

This article was first published on nzherald.co.nz and is republished here with permission.