10-year-old prodigy Nandi Bushell challenges Dave Grohl to "a drum battle"
Publish Date

Monday, 24 August 2020, 11:35AM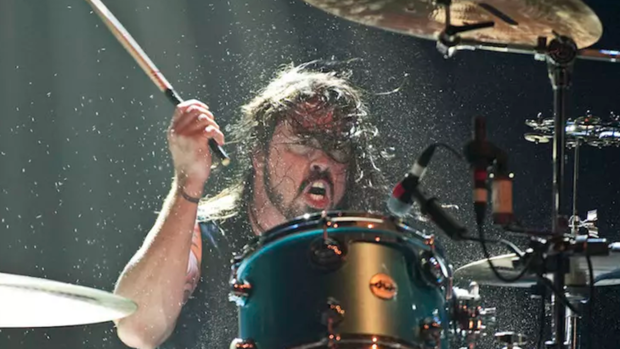 Every time Nandi Bushell uploads a new video, our jaws drop a little closer to the ground. The 10-year-old prodigy has gifted us with flawless covers of Nirvana's "In Bloom," Muse's "Hysteria" and Green Day's "Basket Case," just to name a few, and most recently she not only shared an energy-packed performance of Foo Fighters' "Everlong" on drums, but also challenged Dave Grohl to "a drum battle."
"My dream is to one day jam with Dave Grohl, @taylorhawkins and all the @foofighters!" she tweeted alongside her thrilling cover. "Mr Grohl I would love to have a drum battle with you! I LOVE Everlong it's really hard to play as it's so fast but so much FUN! #foofighters"
We'd definitely pay good money to see that, and knowing Dave, he'd be up for the challenge. See Bushell's post below.
Bushell recently received the surprise of a lifetime when Rage Against The Machine guitarist Tom Morello gifted her his signature Fender Stratocaster, along with a video message.
"Hey Nandi, I'd like you to have this guitar as a gift from me to you because you rock so great, and to see someone rocking so great who is so young, it really gives me hope for the future," he said. "I didn't start playing guitar until I was 17 years old, so you are way, super-far ahead of me, and I look forward to hearing a lot more of your music in the future. You've got a lot of soul, and here's a little Soul Power to go with it. Keep it up!"
Your move, Dave.

This article was first published on iheart.com and is republished here with permission