11 Things You Might Not Know About Mick Jagger
Publish Date

Monday, 27 July 2020, 6:29AM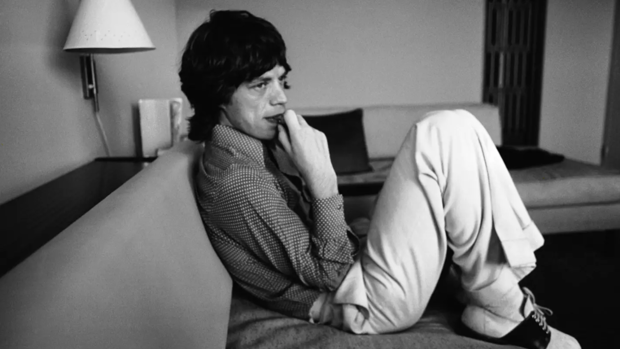 On July 26th Mick Jagger turned 77-years-old. He's been making music for well over six decades and overall, his looks and his voice haven't changed too much in all that time. In honor of this iconic rocker's birthday, here 11 things you might not have known about the Rolling Stones' singer.
1) Michael Philip Jagger was born in Dartford, England to Joe 'Basil' Jagger and Eva Jagger.
2) Jagger has eight children with five different women. His oldest child, Karis Jagger, is 49-years-old, while his youngest child, Devereaux Jagger, is 3-years-old.
3) In addition to being a crazy talented singer, Jagger also plays the harmonica, piano, guitar and tambourine.
4) Jagger was honored with a knighthood twice in his life, once by Queen Elizabeth and once by Prince Charles. This caused some friction between Jagger and his longtime band mate, Keith Richards, as Richards felt it's "not what the Stones is about." Jagger fired back at Richards' criticism with: "I think he would probably like to get the same honor himself. It's like being given an ice cream—one gets one and they all want one."
5) Jagger has been nominated for 16 Grammys overall and has won 3.
6) Though his father was a teacher and his mother was a hairdresser, Jagger always knew those types of careers weren't for him. InAccording to the Rolling Stones,Jagger stated "I always sang as a child. I was one of those kids who just liked to sing. Some kids sing in choirs; others like to show off in front of the mirror. I was in the church choir and I also loved listening to singers on the radio—the BBC or Radio Luxembourg—or watching them on TV and in the movies."
7) Jagger and Richards first met at Wentworth Primary School in Dartford. They lost touch after their initial meeting, but a chance meeting at Dartford Station a few years later reignited their friendship and, ultimately, led them to becoming band mates.
8) He auditioned for the role of Dr. Frank N. Furter in the 1975 film adaptation of The Rocky Horror Show, however, the role that was awarded to Tim Curry.
9) Following the death of his longtime partner, fashion designerL'Wren Scott, in 2014, Jagger created a three-year scholarship fund her in her name for aspiring fashion designers at the London-based university Central Saint Martins.
10) Jagger is a fan of the England national football team, as well as an avid cricket fan.
11) Along with his Rolling Stones band mates, Jagger was inducted into the Rock n Roll Hall of Fame on January 18, 1989.
Happy Birthday, Mick! Hope it's a good one!
This article was first published on iheart.com and is republished here with permission