Aerosmith Announces Final Tour
Publish Date

Wednesday, 3 May 2023, 5:16PM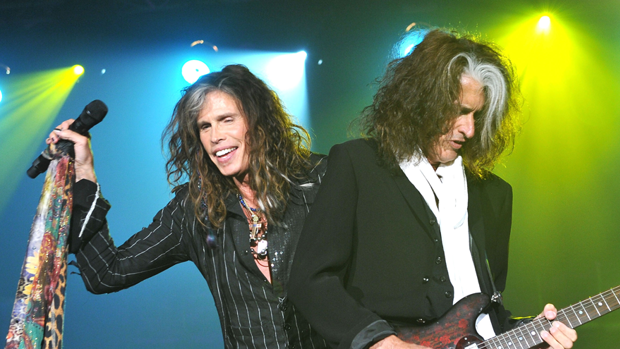 Yup, it's official…
After 50 Years together and over 150 million album sales, the best-selling American hard rock band of all time are going on tour one last time. Legendary lead singer Steve Tyler and maestro guitarist Joe Perry are both members of the ever-growing list of legends in their Seventies that are still rocking! But unlike Jagger, Richards, Springsteen and others who seemingly will never stop – guitarist Joe Perry said, "It's just time" and have announced their final tour.
The band took to Instagram to reveal special guest performers, and describe what each show will bring as they wrap up half a century of iconic hits.
"The Peace Out Tour" kicks off in Philadelphia on September 22 on a 40-date schedule, including a New Years Eve gig in their hometown Boston and the last show on January 26th, 2024, in Montreal. But Tyler did say, "It's the final farewell tour, but I have a feeling it will go on forever".
The only time Aerosmith has played in New Zealand was in 2013 at Dunedin's Forsyth Barr Stadium in front of crowd of 20,000 plus - after lead singer Steve Tyler's daughter actress Liv Tyler (yes that's her old man) who was then filming Lord of the Rings, insisted they can't play in Australia and not New Zealand. Shot Liv! Tickets are now available on Aerosmith.com. The band assured fans that this isn't goodbye, it's a peace out – "It's not goodbye it's PEACE OUT! Get ready and walk this way, you're going to get the best show of our lives."
With over 50 years of smash hits including, 'Sweet Emotion', 'Dream On', and 'Walk This Way', surely one of them could take out the #1 spot in our G.O.A.T Countdown!
Vote now for your G.O.A.T (the song you think is the greatest of all time) HERE to get yourself in the draw to see ANY BAND, ANYWHERE.
And maybe we could be sending you to see Aerosmith before they peace out!


Take your Radio, Podcasts and Music with you