Arcade Fire was forced to stop recording their new album due to COVID-19
Publish Date

Monday, 20 July 2020, 7:05AM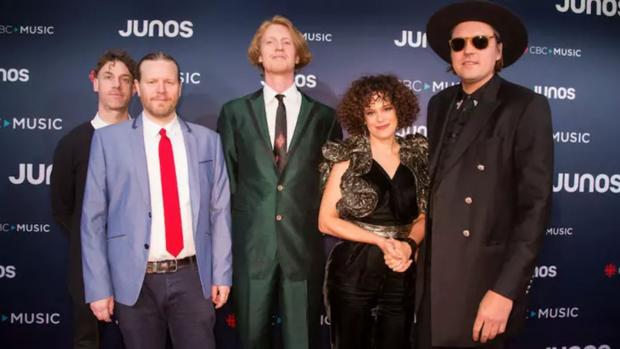 Back in April, Win Butler got fans excited when he announced Arcade Fire was working on a new album in quarantine. The frontman revealed "the band was a few months into recording new material when COVID-19 hit," adding that "the writing has intensified, and the work is flowing out." Unfortunately, it sounds like all that work has been halted as the pandemic continues to wreak havoc around the world.
During a recent interview with NME, Win's brother Will admitted that the album making process was not going so well.
"Arcade Fire was recording. Well, we were recording… But now our drummer is in Australia, two of us are in Canada, and the rest are in America," Butler said. "Australia [is] having a crazy outbreak, the border to Canada is sealed right now… like, Jesus Christ. It takes more logistics to get together. It always took a certain amount of logistics, but right now it's insurmountable."
"None of us quite have the file management skills for it to be creative at the moment," he added.
Though it's unclear when we'll hear new music from Arcade Fire, Will recently announced his sophomore solo album Generations, which is slated for a September 21 release, and shared its lead single "Surrender."

This article was first published on iheart.com and is republished here with permission