Brandon Flowers almost got an Oasis tattoo when he was a teenager
Publish Date

Friday, 13 August 2021, 9:17AM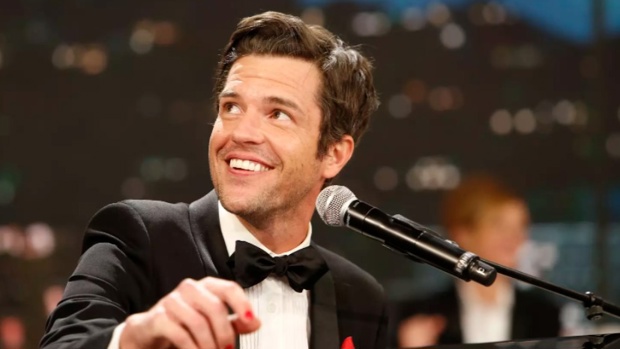 While chatting with The Guardian about The Killers' latest album Pressure Machine, frontman Brandon Flowers looked back on his teen years. It turns out, he was so obsessed with Oasis back then he almost got a tattoo in the band's honor.
"Man, I was pumped about Oasis as a teenager," Flowers gushed. "I was definitely Oasis over Blur. Liam [Gallagher] is the ultimate frontman and Noel [Gallagher] is such a great songwriter, and they just captured Britain. Even being so far away, they were appealing. I even batted around the idea of getting an Oasis tattoo."
Flowers recalls being "hell-bent" on being in a synth-pop band before he saw first encountered Oasis. "Then I saw Oasis play at the Hard Rock Hotel in Las Vegas in 2001," he shared.
"Listening to the crowd during 'Don't Look Back in Anger,' I realized I wanted guitars as well."
Once The Killers started to make a name for themselves, Flowers says he and his bandmates were "one of the lucky bands" as the Gallagher brothers didn't "complete dismiss" their artistry. "I'll never forget one of our first trips to the UK, playing the NME awards. Noel came backstage and said he'd worked out how to play 'All These Things That I've Done,'" Flowers recalled. "It was so surreal, because less than a year before, I was sitting on my bed with a guitar, without a record deal, trying to work out Oasis tracks."