Broods dominate the 2016 New Zealand Music Awards
Publish Date

Friday, 18 November 2016, 12:41AM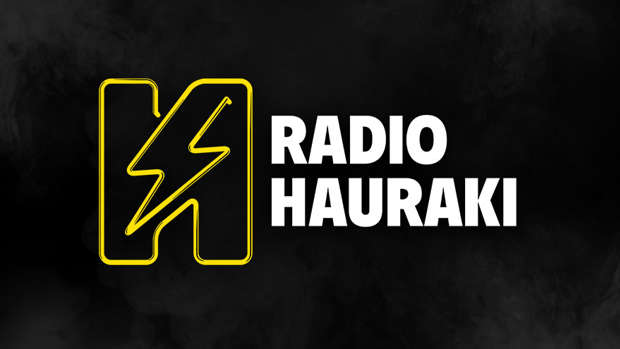 For the second year in a row Broods have dominated at the Vodafone New Zealand Music Awards.
It was a clean sweep for the brother and sister duo of Caleb and Georgia Nott as they took out five of the night's biggest prizes, including the coveted and hotly contested People's Choice Award.
The pair also won Best Album of the Year and Best Pop Album of the Year for their latest record Conscious, Single of the Year for their song Free and the Tui for Best Group.
These wins see them beating last year's haul of four awards and pretty much confirms that yes, Broods are the All Blacks of New Zealand music.

Villainy picked up the Best Rock Album award and the Best Alternative Album Award went to Lawrence Arabia's 'Absolute Truth' beating out The Phoenix Foundation and Kody Neisen's new project Silicon.


The full list of winners:
VNZMA 2016 Winners (by category)
1. Godfrey Hirst Album of the Year
Winner: Broods - 'Conscious'
Aaradhna - 'Brown Girl'
Fat Freddy's Drop - 'BAYS'
Hollie Smith - 'Water Or Gold'
Tami Neilson - 'Don't Be Afraid'
The Phoenix Foundation - 'Give Up Your Dreams'
2. Vodafone Single of the Year
Winner: Broods - 'Free'
Aaradhna - 'Brown Girl'
KINGS - 'Don't Worry Bout' It'
MAALA - 'Kind of Love'
The Naked And Famous - 'Higher' 
Shapeshifter - 'Stars'
3. Best Group
Winner: Broods - 'Conscious'
Fat Freddy's Drop - 'BAYS'
The Phoenix Foundation - 'Give Up Your Dreams'
Sol3 Mio - 'On Another Note'
4. Best Male Solo Artist
Winner: MAALA - 'Composure'
Avalanche City - 'We Are For The Wild Places' 
Dave Dobbyn - 'Harmony House' 
Lawrence Arabia - 'Absolute Truth'
5. Fiji Airways Best Female Solo Artist
Winner: Aaradhna - 'Brown Girl'
Hollie Smith - 'Water Or Gold'
Ladyhawke - 'Wild Things'
Tami Neilson - 'Don't Be Afraid'
6. Breakthrough Artist of the Year
Winner: KINGS - 'Don't Worry Bout' It'
LEISURE - All Over You'
nomad - 'Oh My My'
SACHI - 'Lunch with Bianca'
7. Best Rock Album
Winner: Villainy - 'Dead Sight'
Beastwars - 'The Death Of All Things'
Jordan Luck Band - 'Not Only... But Also'
8. The Edge Best Pop Album
Winner: Broods - 'Conscious'
Avalanche City - 'We Are For The Wild Places'
MAALA - 'Composure'
9. Best Alternative Album
Winner: Lawrence Arabia - 'Absolute Truth'
The Phoenix Foundation - 'Give Up Your Dreams'
Silicon - 'Personal Computer'
10. Best Urban/Hip Hop Album
Winner: Aaradhna - 'Brown Girl'
PNC - 'The Luke Vailima EP' 
SWIDT - 'SmokeyGotBeatz Presents SWIDT vs EVERYBODY'
11. Best Roots Album
Winner: Unity Pacific - 'Blackbirder Dread'
Fat Freddy's Drop - 'BAYS'
Rob Ruha - 'Pūmau'
12. Best Electronic Album
Winner: Pacific Heights - 'The Stillness
Electric Wire Hustle - 'Aeons'
Opiuo - 'Omniversal'
13. Te Mangai Paho Best Maori Album
Winner: Rob Ruha - 'Pūmau'
Dennis Marsh - 'Maori Songbook 2'
Kirsten Te Rito - 'Āiotanga'
14. Best Worship Album
Winner:Edge Kingsland - 'Edge Vol. 3: The Common Good'
Grace Vineyard Music - 'Seek You'
LIFE Worship - 'By My Spirit'
15. Best Classical Album
Winner: Anthony Ritchie and Ross Harris - 'Fjarran'
Kenneth Young - 'Shadows and Light'
Zephyr - 'Zephyr'
16. Vodafone People's Choice Award
Winner: Broods
Fat Freddy's Drop
KINGS
MAALA
Sol3Mio
17. NZ Herald Legacy Award
Bic Runga
18. Vodafone Highest Selling Single
Six60 - 'White Lines'
19. Three Highest Selling Album
Sol3Mio - 'On Another Note'
20. NZ On Air Radio Airplay Record of the Year
Six60 - 'White Lines'
21. International Achievement
Fat Freddy's Drop
via NZ Herald