Bruce Springsteen has a "big surprise" ready for this year
Publish Date

Friday, 8 January 2021, 2:30PM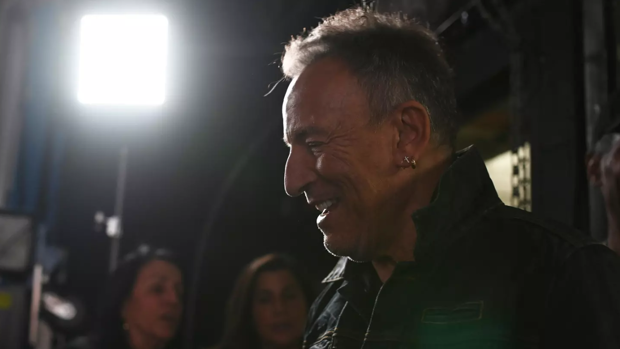 While Bruce Springsteen says it's unlikely that he'll tour this year, that's not because he's taking time off.
As usual, the Boss has multiple pots brewing.
"I have some projects coming up this year that I won't tell 'cause it's going to be a secret and then a big surprise," he said in a New Year's Eve radio interview. "But I do have things to keep me busy this year that I'll be doing that should give the fans something to bide their time with."
If all goes according to plan, Springsteen says a 2022 tour with the E Street Band is a strong possibility.
"...As soon as we can, we'll be out there," he explained. "And that might be 2022, you know, somewhere in the New Year of 2022. So — and I'm completely projecting because no one really knows — but that's what I think, according to all the information that's available at this moment."
After wrapping his Springsteen on Broadway show in 2018, the singer-songwriter has released two new studio albums, 2019's Western Stars solo effort and last year's E Street Band reunion Letter To You, in addition to a trio of films documenting each of his last three musical endeavors.
Speaking with Rolling Stone this past September, Springsteen revealed that he has at least two more projects in the works. One is a follow-up to his 1998 multi-disc B-sides release, Tracks; the other is a new LP consisting of ideas from Western Stars and 2012's Wrecking Ball sessions that he said was "in the can."
This article was first published on iheart.com and is republished here with permission
Take your Radio, Podcasts and Music with you