Chris Cornell's widow insists he was not a "rock star junkie"
Publish Date

Thursday, 22 February 2018, 12:13AM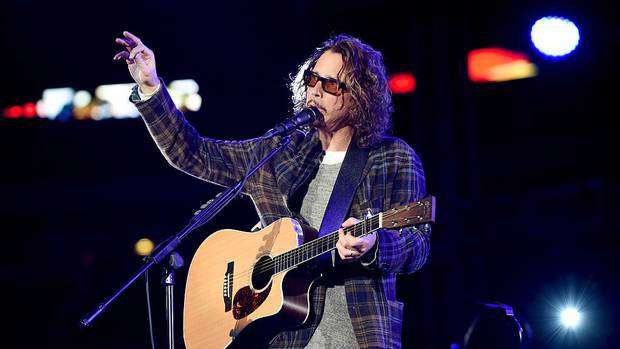 Chris Cornell's widow insists the late singer was the "furthest thing from a rock star junkie".
The Soundgarden frontman took his own life in his Detroit hotel room in May aged 52, but his wife Vicky Cornell insists the 'Part of Me' hitmaker was the "greatest father" to their kids, Toni, 13, and Christopher, 12, and "loved his life".
She said: "My husband was the furthest thing from a rock star junkie. He just wasn't.
"He was the best husband, the greatest father. I lost my soulmate and the love of my life.
"He wanted to be there for his family, for his children. He loved his life ... he would never have ever left this world.
"I don't think that he could make any decisions because of the level of impairment."
Vicky insisted "people don't recognise" addiction "as a disease" and while she's trying not to blame herself for Chris' passing, she admits there "were signs".
Speaking to ABC News' Robin Roberts, she added: "I was, I feel, guilty of the same thing. You think addiction is a choice. And it's not.
"I know that people say, 'You know, you can't blame yourself.' I'm trying not to, but there were signs."
In August, Chris' brother Peter Cornell opened up about the "horror" of his sibling's passing, and admitted he's become more "compassionate" since the star died and has reconnected with some of his family.
He wrote on Facebook: "Compassion is like a new word to me these days. This horror has connected me to family I have not known for many, many years. It's a bittersweet connection that is equal parts reliving the devastation and lovingly tearing down the fences that have separated us for so very long. Compassion arms me with the ability to feel for their loss as you and I have felt for each other. In some ways my family lost my Brother twice. That is a burden I don't share with them. I've grown new ears and hopefully a bigger heart. (sic)"

This article was first published on BANG Showbiz and is republished here with permission.