Courtney Love pays tribute to her late husband Kurt Cobain
Publish Date

Wednesday, 21 February 2018, 9:15AM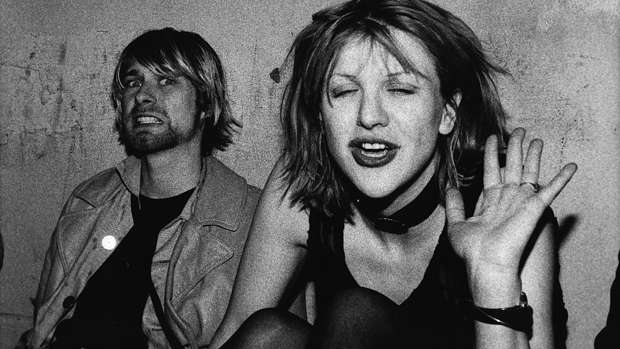 Courtney Love has paid tribute to her late husband Kurt Cobain to mark what would have been his 51st birthday.
The 53-year-old singer/songwriter was married to the Nirvana frontman from 1992 until he committed suicide in April 1994, and Courtney has taken to her Instagram account to reveal she still misses the music icon.
Alongside a black and white photograph of them together, Courtney wrote: "happy birthday baby god I miss you (sic)"
Courtney and Kurt - who died aged 27 - tied the knot on Waikiki Beach in Honolulu, Hawaii, in 1992 and she gave birth to their daughter, Frances Bean Cobain, in August of the same year.
Frances served as a producer on the 2015 documentary about Kurt, titled 'Kurt Cobain: Montage of Heck', which Courtney believes gave fans of the musician an insight into his "internal world".
Of the project, Courtney previously explained: "It was me and my daughter's (baby).
"I found the director but I think to make it a credible documentary I needed to not be a producer on it ... and my daughter did and she did a great job. That documentary is really great and says a lot of the things that I think Kurt would have wanted to be said."
Courtney - who has become something of a hate-figure among a section of Kurt's fans since he took his own life - believes 'Montage of Heck' offers an unfiltered look at the music icon.
She shared: "He's not overt about certain things - like, some of the scores I have to settle are within my book - he doesn't get into some bad things that happened, but he does get into a few.
"It's more Kurt's internal world, it's not the Kurt and Courtney story, per say."
Meanwhile, Courtney previously admitted that her perception of their relationship differed markedly from that of the general public, who regarded it as chaotic and doomed to fail.
She previously explained: "I think that it looked like it was headed for doom, but it didn't feel like it was headed for doom on a daily basis.
"We went mountain biking; we would go camping. We were damn normal."

This article was first published on BANG Showbiz and is republished here with permission.