Dave Grohl announces storytelling series because he can't sit still
Publish Date

Thursday, 26 March 2020, 11:14AM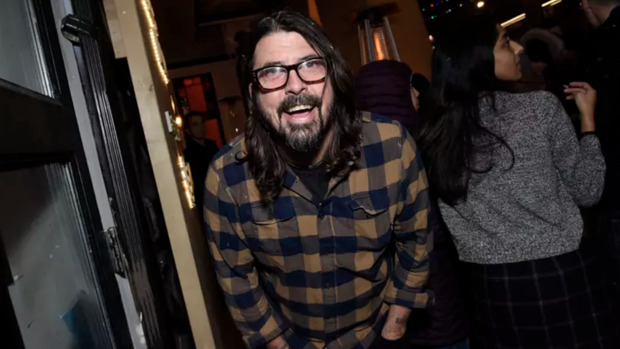 There are lots of ways to describe Dave Grohl as a musician, entertainer and person, but lazy does not apply.
Grohl idles at a higher RPM than the average person at their most excited, so it's no surprise that the Foo Fighters frontman is having trouble being confined to his home during the COVID-19 pandemic.
To keep himself occupied in the weeks (or heaven forbid, months) to come, Grohl on Tuesday night announced that he will be writing a series of true short stories and sharing them via a newly-established Instagram account, @davestruestories.
"I'm currently looking for work, so I thought I'd pass the time by writing true short stories that will make people smile. (I'm also a total f---ing spaz who can't sit around doing nothing)," he wrote in an announcement.
The former Nirvana drummer continued, preemptively asking forgiveness for the coming typos, saying he rebelled against his hyper-literate parents by not paying attention to grammar and punctuation in school.
"I look forward to sharing some of the more ridiculous moments of my life with you," he said. "Stay tuned! Wash your f---ing hands."
Foo Fighters recently apologized for having to put their 25th-anniversary touring plans on hold until further notice. The band added in a statement last week that its new album is complete and both band and crew are ready to resume the tour as soon as it's safe for crowds to gather again.

This article was first published on iheart.com and is republished here with permission