Dave Grohl recalls his heartbreaking last exchange with David Bowie
Publish Date

Friday, 1 May 2020, 2:59PM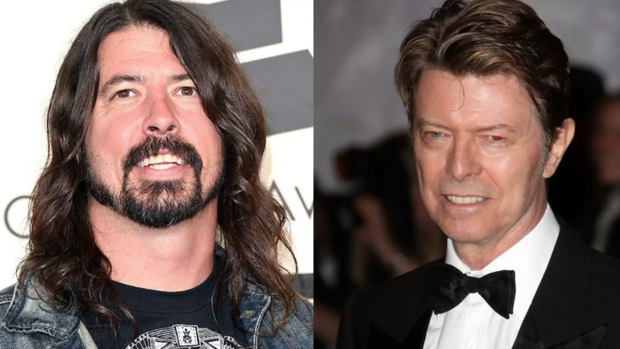 Earlier this week, Dave Grohl teased the latest installment of Dave's True Stories by sharing an excerpt of an anecdote that begins with David Bowie telling him to "f**k off." Now, he's sharing the whole tale.
The email chain in reference came about when the Foo Fighters frontman asked Ziggy Stardust if he would be up for collaborating on a song for a soundtrack. Bowie politely declined before using colorful language; however, it seemed to all be in jest. After some back and forth, Grohl referred to the Thin White Duke's 50th birthday party at Madison Square Garden (which is detailed earlier in the story), and Bowie's response was heartbreaking. "No more birthdays. I've run out of them," he wrote.
"Hindsight is a blurry lens, I'm convinced. It's too easy to slip into dark shades of revisionism if you're not careful. Moments are moments and should be cherished as such," Grohl reflected at the end of his story. "The world had no idea that David was ill, and when he passed two days after the release of his final album 'Blackstar', I looked back on my memories of him with a great sense of fondness and also deep sadness. Especially, our last exchange. It broke my heart to re-read the line 'No more birthdays, I've run out of them,' thinking that maybe, just maybe he knew something we didn't. And, being the gentleman that he always was, didn't want us to suffer his pain. Nevertheless, it still hurt. Nothing lasts forever, I know, but the best things always seem to end much too soon…."
Elsewhere in the story, Grohl reminisced about Bowie's influence on him as an artist, and a once in a lifetime experience of working with him in the studio. Read the full post below.
This article was first published on iheart.com and is republished here with permission