Dave Grohl says he still gets nervous playing new music for fans
Publish Date

Saturday, 21 March 2020, 5:18PM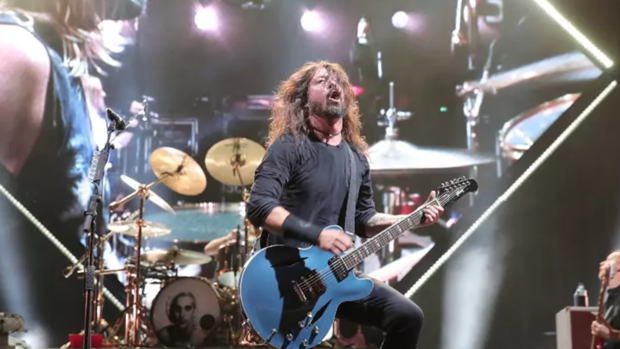 Despite being in the music business for over 25 years, Foo Fighters' Dave Grohl admitted he still gets fearful of people hearing new music.
In a new interview with Mojo magazine, the Foo Fighters frontman opened up about how he's both excited and nervous to release Foo Fighters' followup to 2017's Concrete And Gold.
"The second you hit play in front of a room full of strangers, you turn into a six-year-old kid with his pants down at school," he revealed. "Absolutely. You're just [fearful]."
He went on to explain that despite all of Foo Fighters' accolades and popularity, he's never been one to have an ego about himself and his band. "I've never entered into the album process thinking, 'We're the greatest, most amazing, biggest band in the world,'" he told the publication.
Foo Fighters have completed their tenth studio album, and while there's no release date yet, Grohl has been giving fans hints about what to expect — and apparently it's going to be totally different.
"I'm f**king excited for people to hear it and I can't wait to jump on that f**king stage to play it," the frontman said. "There are choruses on this record that 50-f**king-thousand people are gonna sing, and it's gonna bring everyone's f**king hearts together in that moment. And that's what it's all about."
Sadly, Foo Fighters will have to wait a little longer to hear 50,000 people sing the words back to them as the band has postponed its 25th-anniversary tour slated for this summer due to the coronavirus pandemic. Grohl assured fans though the band will hit the road as soon as they're given the green light.

This article was first published on iheart.com and is republished here with permission