Fans of The Killers are speculating that a new album is coming next year
Publish Date

Tuesday, 29 December 2020, 9:47AM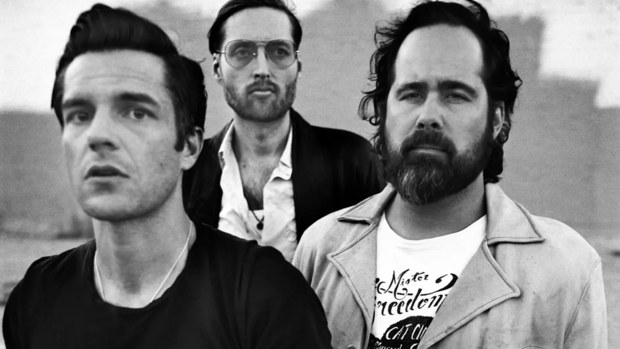 The fact that the Killers dropped a new album, Imploding the Mirage, in 2020 would normally leave fans content for a while. Over the last few days, however, the band's fan base has started speculating that another new album is on the way.
The speculation began when the Killer's social media accounts posted what appears to be a tracklist full of new song names. Scribbled in next to the tracklist is the term 'A-List.' A quick scroll through the post's comments and it's obvious the group's fans think this could only mean one thing—a new album.
"Imploding the Mirage, the hot sauce, and now this. The Killers are the redemption arc 2020 needed," one fan wrote. "Bloody hell you work fast! It's imminent," another added.
Not only is the group posting clues on social media, they've actually hinted that their seventh studio album could be coming as early as 2021. While chatting with NME back in August, the Killers confirmed they were already working on their next album.
"You know when people just say that? Every time someone makes a record they say that they have 50 songs and they're going to release another record. We really are," Brendan Flowers told the outlet. "We're going to release another one in about 10 months. We've already gone back into the studi...we did a week in Northern California. I had a lot of time on my hands. Before I'd normally be gearing up to tour, all of that time has gone back into writing more songs. It's been pretty fruitful."
Though it seems like the Killers are definitely getting ready to drop their next album, no further details, including an exact release date, are known at this time.
This article was first published on iheart.com and is republished here with permission