Foo Fighters want to make music history with one of their biggest fans
Publish Date

Tuesday, 24 August 2021, 2:35PM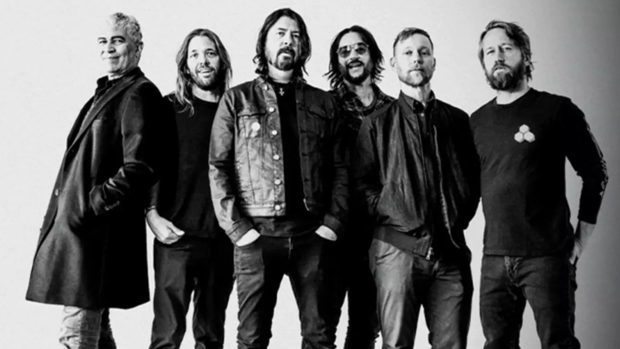 Foo Fighters are being inducted into the Rock & Roll Hall of Fame this fall, and the band wants to share their big night with one of their biggest fans.
iHeartRadio is sending one lucky winner and a friend to Cleveland to witness Foo Fighters being inducted into the Rock & Roll Hall of Fame on October 30th. Once in the "Rock & Roll Capital of the World," these fans will get to kick it at the group's soundcheck, watch the ceremony, snap a photo with the guys, and take home an autographed drum head. And, to top it all off, the winner and their friend will also get an exclusive VIP tour of the Rock & Roll Hall of Fame itself — a dream come true for any music fan.
Just listen on iHeartRadio for the chance to win!
This is the first year Foo Fighters are eligible to be inducted into the Rock & Roll Hall of Fame, and the band's Dave Grohl will become a twice-inducted performer (Nirvana was inducted back in 2014).
In a recent interview with Rolling Stone, Grohl explained of his reaction to Foo Fighters' induction news, "I was surprised and, of course, very appreciative. The last few months I've been writing this book. I've been looking back at the last 30 years. As I write about my childhood in Virginia leading up to joining Scream and beginning to tour the world, and then joining Nirvana, I kind of gloss over the Foo Fighters." He added, "I don't know why, to be honest. I just recently realized it's been half my life since I've been in this band. I feel, in a way, that I've almost neglected how much we've done in the past 25 years. I think because I'm always working in a forward motion, I don't spend too much time sitting down and looking back at what we've done or reflecting on our past achievements. I just kind of look forward to the next thing. So today has been a bit more reflective than before."
Grohl concluded, "I'm mostly happy for Pat [Smear] and Nate [Mendel] and Chris [Shiflett] and Taylor [Hawkins] and Rami [Jaffee]. I don't think any of us ever imagined that this would happen."