How The Silver Scroll Nominees Created Their Songs
Publish Date

Thursday, 1 September 2016, 10:26AM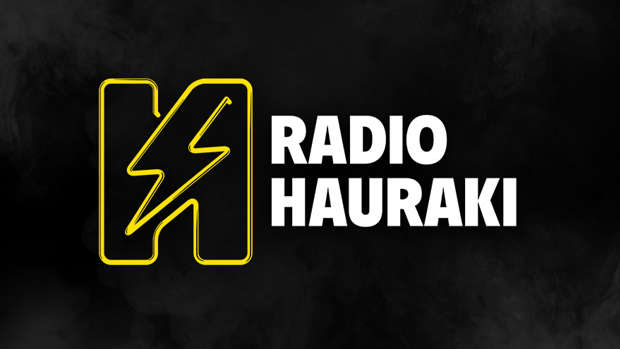 Chris Shultz from the NZ Herald chats with the creators of the fve songs vying for New Zealand's top song-writing award.

Tami Neilson - The First Man 

Tami Neilson: "The First Man was written for and about my dad in the wake of losing him last year. It was written out of a deep pain and grief that I had never known before. It was also written out of a deep love and celebration of a man who was like no other. It's the song most special to me of all the songs I've written for that reason. A scrap of a music and melody that my brother Jay had played for me, just days after the funeral, kept running through my head. I used it so that he would also be a part of this song ... created for my dad by two people created by him. We are his legacy and he lives on through our music. I'm proud of it because I know he would be proud.
"I definitely hesitated to enter this piece of my heart into the awards process, where it would be judged and critiqued. However, my desire for this song to be heard more widely and for a spotlight to shine on it, and therefore, my dad, outweighed that fear. By talking about him, like I am now, it keeps him alive."
 Thomas Oliver - If I Move To Mars

Thomas Oliver: "I was trying to make a statement of love, but I wanted to use something topical as a vehicle for carrying the message. Mars has been in the media a lot in the last few years, and I'm fascinated by the concept of populating Mars. I wanted to romanticise the concept by painting a light-hearted picture of what it would be like to take someone you love with you to Mars. In terms of what I'm most proud of, I would say it's the imagery in the verses. I love painting lyrical pictures that put the listener in a place. Because the verses are all about cool things we could do on Mars - like drink Cognac, lie in the dirt and listen to records - it was a lot of fun to write.
"My own imagination was the only real boundary. I was driving from Wellington to Havelock North when the idea was conceived. Hayley, my girlfriend at the time, and I were brainstorming cool ideas for songs. She actually suggested Mars as an idea, and I added the personal touch by suggesting, 'If I move to Mars, will you come with me?'"
The Phoenix Foundation - Give Up Your Dreams

Samuel Scott: "We were just trying to have fun with this concept of giving up. It's silly but it has some sort of message: you aren't entitled to success, even if you're good, make music for your own pleasure and whatever else happens is a glorious bonus. I'm proud of the lyrics but I'm more proud of the band and how they transformed the song musically.
"I think I was at home when it started. I took the first ideas to the band and we toured it in one form. It wasn't so great. Then when we recorded Give Up Your Dreams it changed a lot. It was that thing where everyone is in the room together and new ideas form from the collaboration. That's where the aerobics groove came to life. The concept of the song appeared on a tour of the UK from a kind of anti-motivational speech that Lawrence Arabia gave me and Luke."

Lydia Cole - Dream

Lydia Cole: "Songs for me are always just audible photographs of moments that are fleeting. In the past I've typically written as a form of therapy when life has been sour, like purging the bad vibes. Writing Dream was an attempt to capture myself falling in love, and I started with the verses, but the relationship ended before I finished the song. The chorus came after he left.
"I'm proud of how the recording turned out. It was the first time I'd been a bit more assertive in the process, getting fussy with tones and beat placements and things. In the past I've been very timid and passive with instrumentation and arrangement, letting other people make most of the decisions, but with Dream I got my hands a bit more dirty and came away really happy that I'd backed myself. (I wrote it) sitting on the oil heater in my old bedroom back at mum and dad's."

Street Chant - Pedestrian Support League

Emily Littler: "I was trying to represent the lives and views of myself and my friends, which at the time (and still now) I don't think come across enough. Being young and flatting in a overpriced damp house, living week by week, or weekend by weekend. I am proud of the lyrics though. And I think the guitar solo is pretty cool actually.
"I think I would have been living in my rat infested leaky flat in Grey Lynn in the middle of winter 2013 when I wrote the lyrics. The music I wrote about a year prior. I was a perfectionist about certain things - the lyrics, the guitar solo, what the sample at the end would be. When I was younger I used to think good songs had to come really quickly. Now I don't mind chipping away at them over time and trying different things."

via NZ Herald