James Hetfield says Metallica has no idea what it will do next
Publish Date

Tuesday, 4 February 2020, 8:46AM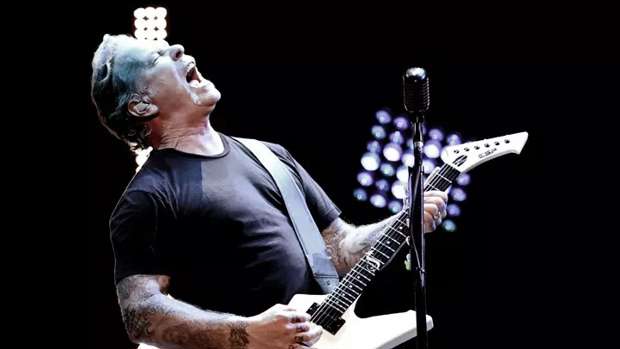 Metallica frontman James Hetfield acknowledged that there's uncertainty in the band concerning a follow-up to 2016's Grammy-nominated 'Hardwired...to Self-Destruct' album.
Hetfield addressed Metallica's future plans in his first public appearance since checking himself into rehab last September. Ahead of the unveiling of his bespoke car exhibition last Thursday, the Rock and Roll Hall of Famer was asked about his music by Petersen Automotive Museum executive director Terry L. Karges.
"We don't know," Hetfield said. "Right now, I'm sitting in Petersen Museum (laughs), and I don't know what's gonna happen next. That's the beauty of this. We'll sit down and figure out what works best for us. Whatever is coming up, we don't know. And we kind of thrive off of the fear of the unknown a bit and being scared just enough to feel alive."
Metallica has about four weeks of live shows on its schedule for 2020, including a run of dates anchoring U.S. rock festivals.
While it stands to reason that the band will be back in the studio at some point — lead guitarist Kirk Hammett has been eager to begin writing again — Metallica has made a point in its later years to take more time between album cycles.
Taking it slow has never been part of the Metallica way. The 'WorldWired' tour was nearly three years long and covered five continents. Hetfield's return to rehab could reasonably be interpreted as a symptom of the human cost of all that touring.
Hetfield showed no signs of slippage on stage during the 'WorldWired' trek. And while his bandmates fully supported his decision to go back into treatment, they also downplayed concerns about the singer's longterm health.
Drummer Lars Ulrich called the episode a "bump in the road" and promised fans in Australia and New Zealand (where Metallica canceled a run of concerts) that the band will "hopefully" return there year.

This article was first published on iheart.com and is republished here with permission