Jimmy Page had no idea a riot broke out over a Boston Led Zeppelin concert
Publish Date

Wednesday, 8 January 2020, 11:22AM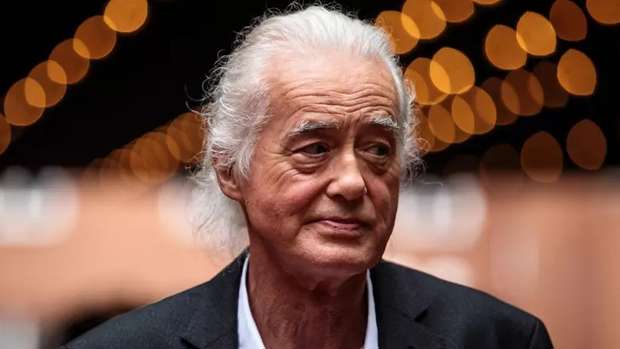 Jimmy Page had no idea Led Zeppelin was once banned from performing in Boston until recently.
The musical visionary and legendary guitarist knew Zeppelin's show in Bean Town was abruptly canceled on January 6, 1975, but apparently never asked any questions as to why until a few days ago.
Page says he was researching for a blog post on his website when he stumbled upon articles detailing how a riot broke out at the Boston Garden box office as some 2,000 fans tried to buy tickets to the February 4 concert.
"Police were called and it all ended with the scheduled Led Zeppelin show being canceled by Mayor Kevin H. White (who saw red) and, even more, there was apparently a five-year band put on the band playing the venue," Page related in a Facebook post that included photos from the scene of the trashed venue. "I was blissfully unaware of any of these shenanigans, but the mayor was, by all accounts, a Rolling Stones fan!"
Page did not offer a reason as to why he didn't know about the famous incident. While some fans would be quick to point out that '75 was during the presumed height of Page's drug use and alleged preoccupation with dark magick, in fairness, news didn't travel over seas as quickly in the mid-1970s as it does now.
Also, when the Boston riot occurred, Zeppelin's 1975 North American tour was only about two weeks away from starting. Zep also had a pair of warm-up shows in less than one week. Page and his bandmates would surely have been busy rehearsing. It's not inconceivable that Zeppelin's management would have spared the band any worry over a single canceled concert.
Zeppelin toured the U.S. again in 1977, but never returned to Boston on account of the ban.
The real injustice of the whole thing is that city officials had the audacity to blame Zeppelin for the hubbub while the band was still an ocean away.
Tickets were announced to go on sale the morning of January 7, but fans began lining up the day before. Because it was so cold out, venue staff kindly allowed fans to wait inside. Then the situation deteriorated.
"Pretty soon they were passing bottles of ... wine ... and smoking joints and generally getting rowdy," Hammer of the Gods author Stephen Davis once recalled to WGBH. "The kids broke into the beer concessions and started feeding themselves. And when the next [security] shift came on, they turned the fire hoses on them. Then [fans] turned the fire hoses on Boston Garden, then they started to torch the seats. ...It was just like the place had been bombed."
An estimated $30,000 in damage was done to the venue and it took a riot squad hours to gain control of the situation.
This article was first published on iheart.com and is republished here with permission