Josh Klinghoffer reveals he was caught off guard by RHCP dismissal
Publish Date

Thursday, 6 February 2020, 11:05AM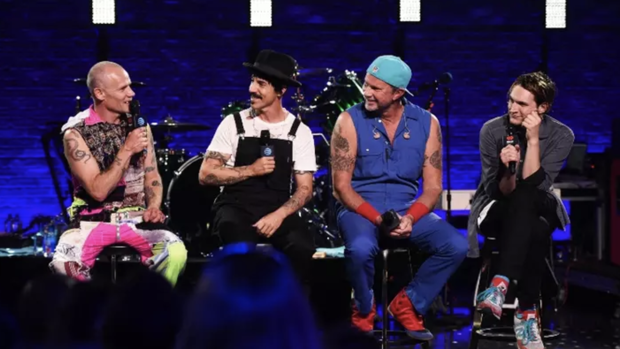 On December 15, 2019, Red Hot Chili Peppers posted on social media to make the announcement that the band would be parting ways with guitarist Josh Klinghoffer, who had played with the band for a decade.
With that news, Red Hot Chili Peppers informed fans that former guitarist John Frusciante would be rejoining the band in Klinghoffer's place.
In a new interview with Spin, Klinghoffer explained how he felt following the news, and the fact he was actually blindsided when the band told him. The guitarist even revealed that he wasn't aware anyone in the band spoke to Frusciante. "I didn't think he had much contact with any of the other guys in the band," he explained.
When asked if he felt like the dismissal was imminent, Klinghoffer said it wasn't. "I never thought that this would happen until the last couple of years. There were a couple of things that make me think, 'Oh I wonder,' but I let my guard down," he explained. "I didn't think this would happen because we had written a whole album pretty much and we already had a pile that we had ready for two albums and we still wanted to write a little more. I didn't think they'd want to halt that process and write anew, but it didn't surprise me."
Thankfully, there are no hard feelings between Klinghoffer and the rest of the band and he's grateful for the time he got to spend with the band. "I'm just fully aware of how special of an experience I had with them," he said. "Just being allowed to hang out in the room with those guys and listen to their stories and have them want to hear my stories. It was like being part of an amazing club for a little while."
He continued later in the interview saying, "I really am proud about what I did. I worked hard and I don't think there's anything that I have to be ashamed of or feel bad about."
Klinghoffer also said he'd be more than happy to jump back onstage with the guys and play again if they were ever to ask. For now, he'll be heading out on the road with Pearl Jam to open up for their newly-announced tour as his one-man band, Pluralone.
This article was first published on iheart.com and is republished here with permission