Judas Priest's Rob Halford gives advice to gay metalheads - "Come and join us"
Publish Date

Wednesday, 10 June 2020, 4:28PM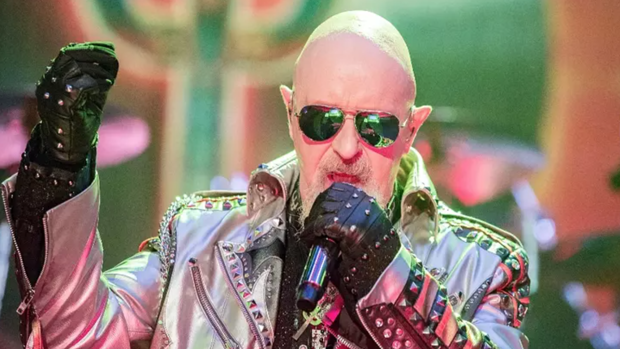 Judas Priest frontman Rob Halford is an anomaly to say the least. He can go from being the Metal God and fronting one of the most influential metal bands of all time to sporting the quirkiest cat T-shirts on Instagram.
In a new interview with Rolling Stone, the 68-year-old singer discussed what it was like coming out before it was more acceptable to be gay.
It's not news that Halford is an out and proud man, the singer came out as Gay in 1998 — far before people were accepting of it and discussed what he learned from that experience 22 years ago.
"I learned that you've got to let yourself out of the cage and you can't live your life for other people," he explained. "To come out into what was at the time, and still is to a certain extent, a very alpha-male–dominated experience — and that's no disrespect to the great female metalheads — it brought me a lot of peace and helped me in my work more than anything else."
He continued: "If you're still in the closet, you can't really focus on life and what you're here to do in life when you've got that shadow hanging over your head. Black it out, smash it down, burn it, tear it apart. You're entitled to live your life as a human on this planet on your own terms."
Halford also had some advice for any metalheads out there who are debating whether to come out or not.
"Gay metalheads, man, just come and join us and just get out and just have a blast. Have a good time with your life and don't be afraid. It's just fear more than anything else: fear of rejection, fear of being kicked out of the house by your family," he said. "It's just unbelievable how there are always cruel aspects within a family that you didn't know. But please don't let that stop you. It's your life. Claim it. It belongs to you."
Elsewhere in the interview, he discusses leaving his band in the early 90s, that infamous 1990 trial stating the band included subliminal messages in songs, and his never-ending supply of cat T-shirts.

This article was first published on iheart.com and is republished here with permission