Keith Richards has finally quit smoking ahead of new Rolling Stones U.S. tour
Publish Date

Friday, 7 February 2020, 8:45AM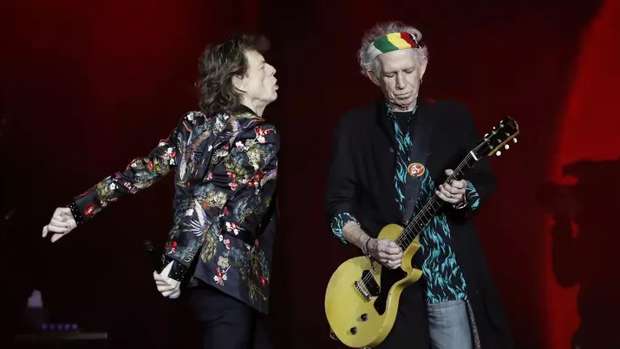 The Rolling Stones are returning to the U.S. this spring in what Mick Jagger and Keith Richards are characterizing as a continuation of last year's 'No Filter' tour.
After breaking the tour news Thursday morning in an interview with Q104.3 New York's Jim Kerr, Richards explained that he's taken another step in his ongoing resolution to get healthier and to keep rocking.
"I've given up smoking...since October," Richards said. "Done that, been there (laughs)."
The iconic guitarist who's made headlines in recent years with revelations about giving up liquor and finding today's drugs "not interesting," suggested that his lone remaining vices are rock and roll and the occasional glass of Pinot Grigio.
Richards has been trying to quit smoking for some time. He said last year that kicking nicotine was harder that quitting heroin.
The Rolling Stones 'No Filter' tour returns to the U.S. in May, with the Rock and Roll Hall of Famers visiting several cities they haven't played in over a decade.
"I think both Mick and I felt that on the last tour we were just getting going," Richards added of the prior U.S. jaunt. "...[W]e've got to continue this."
Jagger added that the Stones would have liked to have toured longer in 2019, but it didn't work out that way.
"We chose to do a shorter tour, which is fine with me," he said. "This is, in a way, a continuation of last year's shows."
Beyond getting ready for the spring/summer run of dates, Jagger says he working on songs for the new Stones album, wrapping up a reissue of the band's 1973 album Goats Head Soup and preparing for the release of his new film, The Burnt Orange Heresy, which arrives in March.

This article was first published on iheart.com and is republished here with permission