Liam Gallagher admits he still does drugs so he can't tell his kids not to
Publish Date

Thursday, 18 January 2018, 9:57AM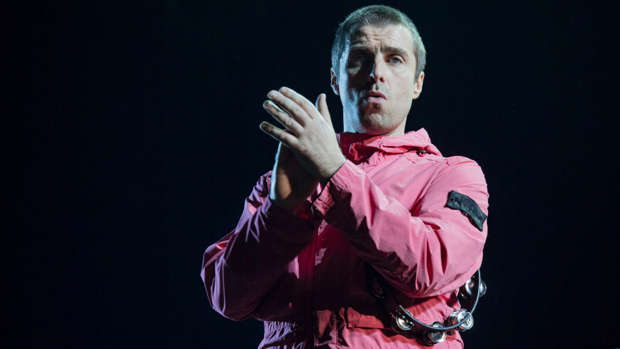 Liam Gallagher hasn't "got a leg to stand on" as a parent because he still does drugs. 
The 45-year-old singer - who has sons Lennon, 18, and Gene, 16, and daughters Molly, 20, and Gemma with four different women - cannot advise his kids against taking such substances because he still does so, and finds it tough to tell them to stop squabbling as he often slams his brother Noel Gallagher. 
He said: "I ain't got a leg to stand on. I do drugs. So when they come and do drugs I can't say, "don't do drugs". 
"With girls and kids and women and f***ing divorces and all that s**t, and getting into scraps and not speaking to your brother, when I turn around to my two boys I go, 'Youse two, stop arguing and get on with each other,' they turn around and go, 'Oh f**k off, look how you speak to your brother.' 
"So I haven't got a leg to stand on. But later on in life, they can come to me because I've done pretty much ... I've done quite a few a things. (sic)"
Liam admits he doesn't take drugs as much as he wants to because he needs to protect his voice, but still loves to "go in hard" when he has some "downtime". 
When asked if he still takes drugs, he told Junkee: "Not as much as I'd like to, no. Because I've gotta do this singing now so it takes its toll on the voice and that. But when I get a bit of downtime, I'm gonna go in hard.
The 'Wonderwall' hitmaker previously revealed he used to get high taking magic mushrooms aged just 15, and insists he could never go completely teetotal after it felt "too good" when he tried it for six months. 
He said: "People think just because you're joining a band it's your first beer or whatever, or your first line or whatever you smoke.
"I was mushroomed out of my face when I was 15 and 16, before I even joined the band at 19.
"I do like a drink, I'm not an alcoholic, but I like talking s**t to people, I like the s**t that comes with drinking. But I have been sober for six months before, it's just boring. I felt too good, I was opening doors for people and getting old ladies' bags of shopping and saying I'll help you across the road - f**k that. I don't want to feel that good, who wants to feel too good?"
Liam admitted he couldn't ever relive the 90s because the decade nearly "killed" him due to his drink and drug-taking. 
When asked if he'd like to go back to the Britpop era by travelling in a "time machine", he replied: "God no they were great times but they nearly killed me (sic)"

This article was first published on BANG Showbiz and is republished here with permission.