Liam Gallagher has no regrets about headbutting a fan
Publish Date

Thursday, 18 January 2018, 9:02AM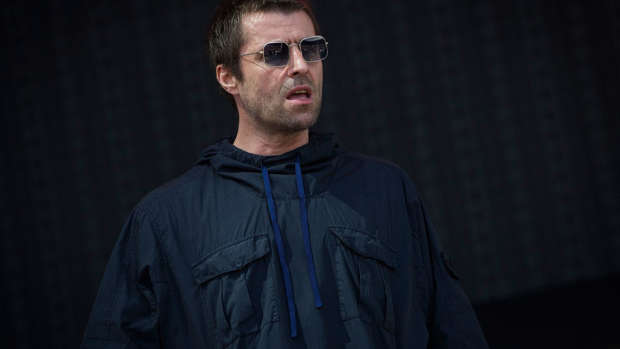 Liam Gallagher has no regrets about headbutting a fan during an Oasis tour of Australia in 1998.
The 45-year-old rock star struck out at a British backpacker in Brisbane when he was having his picture taken, but Liam - who subsequently made a substantial out-of-court settlement - insists he wouldn't change anything about his reaction.
Recalling the dramatic confrontation, Liam explained: "I'd do it all a-f***ing-gain. Because he put a camera in my face and he was p***ed, I was p***ed - and I told him, don't be taking pictures. 
"He carried on and that was the end of it. They fined me and I got done, but I'd f***ing do it again."
Liam admitted he doesn't care what the general public think of his occasionally erratic behaviour.
On the other hand, the 'Wall of Glass' hitmaker doesn't want to let down those people who are close to him.
Speaking to Junkee.com, Liam shared: "I care what the real people think, yeah. I'm not gonna sit at home crying 'cause someone's given me a bad review or something. 
"I don't care what you think of me, you don't know me. I care what my close circle think of me then yeah, I need to sort it out."
Liam was raised in a working-class area of Manchester in England and he's admitted that, in some respects, he has moved away from his roots.
Liam - who has sons Lennon, 18, and Gene, 16, and daughters Molly, 20, and Gemma with four different women - said: "I've had a lot of money in my life and I live in a nice house in London which is not on a council estate, so a lot of people would say I've not stayed to it. 
"And me kids go to a private school and that, but that's f***in' life innit? I think when you've had nothing and you get something you wanna the best for your kids, don't ya? But I don't vote Conservative. I still vote Labour and that, for what it's worth."

This article was first published on BANG Showbiz and is republished here with permission.