Linkin Park was working on new music before the COVID-19 pandemic
Publish Date

Thursday, 30 April 2020, 8:24AM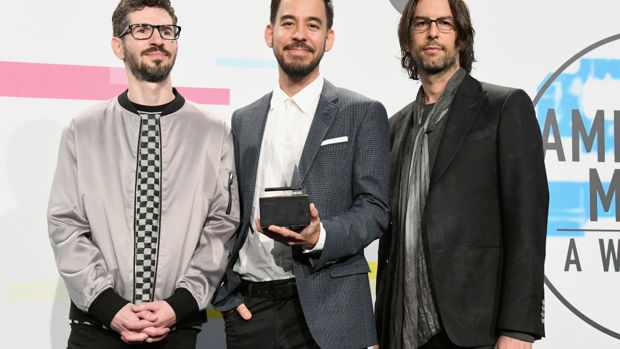 Linkin Park hasn't put out new music since the band's singer Chester Bennington died in 2017, but that might be changing soon(ish). Bassist Dave "Phoenix" Farrell recently sipped vino with Dan Nicholl of Dan Really Likes Wine and divulged that the band's surviving members were working on new material before the COVID-19 outbreak. Unfortunately, the pandemic has forced them to put everything "on pause."
"For us, with the band, we've been kinda writing and doing that before this all started, so casually at this point we're doing Zoom meetings to eat lunch together and say, 'Hi.' But we're not able to get together and write or do that whole bit. So working at home a little bit, working up ideas," he explained. "I've been playing a lot of drums, just to do something new – I've been doing that for the last year, year and a half, and purposely making as much noise as possible to create my own space in the house."
Watch the full interview below.
In 2018, Linkin Park's Mike Shinoda revealed they had "every intention of continuing" without Bennington, and last year turntablist Joe Hahn said the band will consider "all possibilities" for a new lead singer.

This article was first published on iheart.com and is republished here with permission