Mark Hoppus reveals his favorite of all Blink-182 songs
Publish Date

Tuesday, 28 April 2020, 2:40PM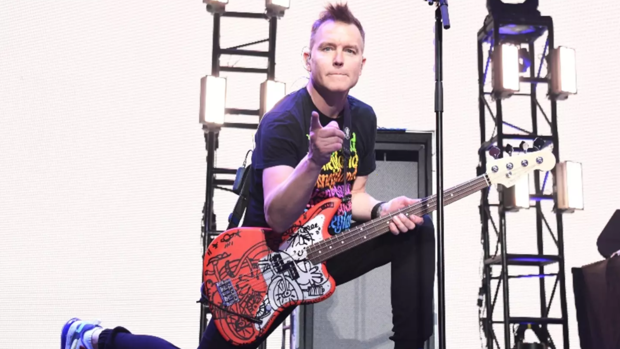 You've probably seen the challenges all over Twitter and Instagram asking you to rank your favorite songs, bands, and music videos in bracket form.
On Monday (April 27), blink-182's Mark Hoppus was challenged by the record label Smartpunk to choose his favorite blink song March Madness style and he did not disappoint.
"Here's how it played out. Let's Argue Online about it," he wrote alongside a photo of his choices.
As it turns out, and maybe even surprisingly to fans, Hoppus chose "Feeling This" off blink's 2003 self-titled album. The digital single was certified gold by the RIAA in 2005 and it peaked at #2 on the Modern Rock Tracks chart so it was a pretty great choice.
When asked by a fan why Hoppus considers it the champion of all blink-182 songs, he had a pretty solid reply. "It's the apex of blink-182. The best of all of us. It was different and new and (in my opinion) groundbreaking," he replied.
Hoppus also gave accolades to many songs in blink's extensive discography. "Anthem Pt 2 is some of Tom's best songwriting. The intro still gives my chills. That stab of guitars and drums with the arpeggiated guitar line? Chef's kiss," he said to a fan.
As for how long the bracket took him? It turns out it was a pretty quick decision. "Two minutes. I went with my gut and didn't second guess anything," he wrote on Twitter.
Speaking of "Feeling This," Hoppus recently cleared up part of the song's lyrics that many fans have been singing incorrectly for 17 years.

This article was first published on iheart.com and is republished here with permission