Rare Jimmy Page '70s Stratocaster headed to auction
Publish Date

Sunday, 15 August 2021, 3:44PM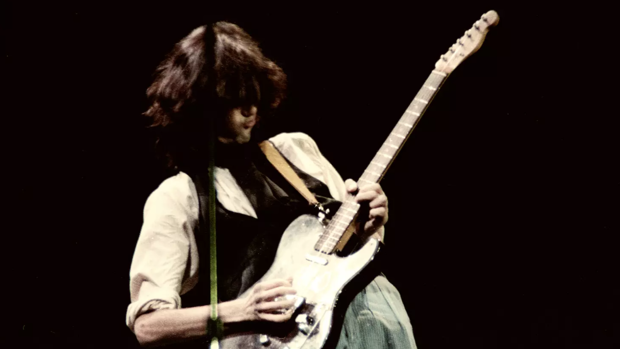 Led Zeppelin's Jimmy Page made many guitars iconic throughout his career.
But one popular instrument that never quite made it into his Zeppelin-era quiver was the Fender Stratocaster. That's part of what makes a new auction so intriguing.
After years of Gibson Les Pauls, the double-neck SG, Telecasters and Danelectros, what drew Page to a 1971 Olympic White Fender Stratocaster in the early-'90s?
The Strat is up for auction through next Saturday (August 12) via Gotta Have Rock and Roll. with a starting bid of $60,000.
According to the seller, Page first encountered the guitar in Lake Tahoe in 1991 when he was working on the Coverdale/Page album with David Coverdale.
One night, Page went out to the famous Legends bar and ended up jamming with the band. Public Eye's Robbie Cade offered Page a few guitars to play during the gig. He recalls Jimmy turning down several guitars, including Les Pauls, and picking the Strat.
Cade let Page keep the guitar and later left Lake Tahoe for a vacation. Page reportedly used the guitar on some Coverdale/Page sessions. When Cade returned a few weeks later, Page had gifted the guitar back to him as a thank you for his generosity.
The sale includes a letter of provenance from Cade and a certificate of authenticity.

Get more details HERE!