Rock Hall of Fame's All-Star tribute to Charlie Watts was cut for time
Publish Date

Tuesday, 9 November 2021, 7:33AM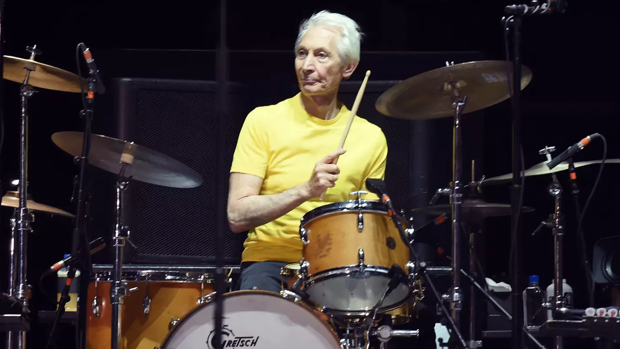 The Rock and Roll Hall of Fame planned an all-star jam in honor of late-Rolling Stones drummer Charlie Watts, who passed away over the summer at age 80, but the tribute was nixed because the induction ceremony ran long.
Go-Go's bassist Kathy Valentine revealed in a recent blog post that she and several other inductees rehearsed the Rolling Stones' Exile on Main Street classic "Tumbling Dice" before the show.
The audience never got to enjoy the performance, but a week since the induction ceremony, Valentine says the run-through remains one of the most cherished memories of the weekend.
"After dinner at the hotel with my little fam, the band went back to the venue for a rehearsal of the finale that was never to be," Valentine wrote. "The idea was a big traditional Rock Hall-everyone-onstage-mega-version of 'Tumblin' Dice' in honor of Charlie Watts. Spoiler: it ended up not happening, due to the show length and Union issue I am fairly certain. It was not the Rock Hall's fault, that's for certain. Anyway, rehearsing the song was a highlight for sure and this was where I ended up feeling totally comfortable with our place in the whole she-bang."
Valentine explained that the Watts tribute was going to include the Foo Fighters, H.E.R., Gary Clark, Jr., plus The Go-Go's Jane Wiedlin, Charlotte Caffey, herself and a few others. She says jamming was a great way to be introduced to many of the other artists.
Read more about Kathy Valetine's Rock Hall experience here.