Stevie Nicks says she lost 8 years of her life to Klonopin addiction
Publish Date

Friday, 16 October 2020, 10:37AM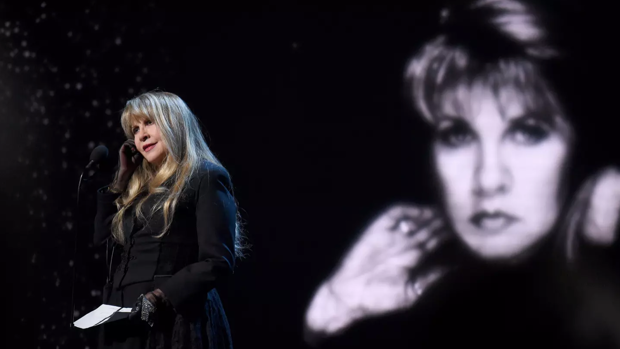 Fleetwood Mac was legendary for its cocaine use in its heyday, but singer Stevie Nicks says she doesn't much regret that time period of her life and career.
Despite the problems its exacerbated, cocaine rarely kept the two-time Rock and Roll Hall of Famer from participating in her own life.
Nicks says it was the years where she was addicted to the prescription tranquilizer Klonopin are the ones that were truly wasted.
"It's a very subtle drug — you just don't feel it much, or so you think," Nicks told The Guardian. "On the bottle, it says, 'Take as needed.' That's the stupidest thing I've ever heard. So you think: 'Well, I need it every two hours.' It's addiction in a bottle."
Nicks was first given Klonopin in 1986 after she got out of rehab for her cocaine addiction. A psychiatrist prescribed it to her to help her sleep, apparently unaware of the affect it might have on a recovering addict.
It basically turned her into a vegetable, Nicks says. She was passionless and unmotivated for eight years.
"I just existed," she continued. "It took away all my wonderful drama, my tempestuousness, my compassion, my empathy — all those things that drove me to my piano. I say to myself now: 'How did you survive eight years without your wonderful drama?"
Nicks says it left her wondering what kind of music she missed out on making or if she might have gotten married or had children.
"Let me tell you, if anybody ever tried to put you on Klonopin, run screaming out of the room," she added.
This article was first published on iheart.com and is republished here with permission
Take your Radio, Podcasts and Music with you