The hilarious items banned from The Foo Fighters' Auckland show
Publish Date

Monday, 5 February 2018, 3:24PM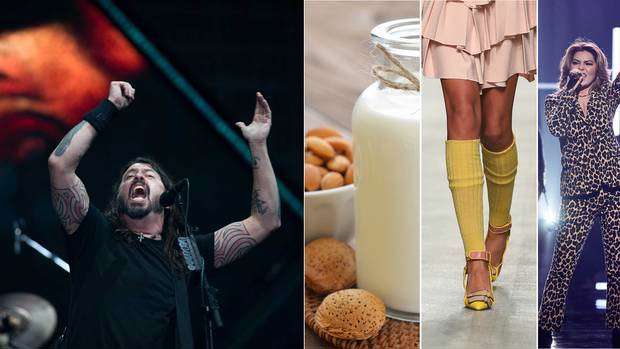 The Foo Fighters hit Auckland's Mt Smart Stadium on Saturday night, delighting thousands of fans as they rocked well into the night.
But they weren't the only source of entertainment, with a sign listing prohibited items at the show, giving plenty of fans a good chuckle.
The sign, reportedly posted outside Mt Smart Stadium, began with a fairly standard list of banned items, including large bags, chilly bins, and commercially prepared food.
But look a little closer and you'll soon spot some more bizarre items - including "unflattering photos of Ryan Seacrest" and "derogatory press clippings of Shania Twain".

Other items forbidden from the show supposedly include leg warmers, "any pencil that isn't a number two pencil" and "Cream magazines that do no mention Ted Nugent".


There's no word on whether the band was in on the joke but there's at least one rule we don't think Dave Grohl would endorse.
The ban on "homemade nut milks" might not sit well with Grohl, who is a big fan of almond milk, once telling Empire magazine: "Here at the Grohl house, we drink a lot of the almond milk. Ever had almond milk? I believe that the milk here, the stuff we get is about $2.50."

This article was first published on nzherald.co.nz and is republished here with permission.