Tony Iommi explains meaning behind Black Sabbath's 'Paranoid' album cover
Publish Date

Tuesday, 31 March 2020, 6:34PM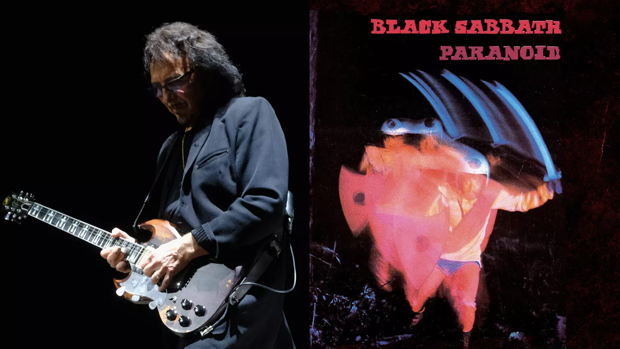 If you've ever wondered what Black Sabbath was trying to convey with the album cover for its iconic 1970 LP, 'Paranoid', the answer is incongruous.
During a GibsonTV conversation with Judas Priest's Richie Faulkner, Black Sabbath guitarist/co-founder Tony Iommi discussed how Black Sabbath's occult influences contributed to its worldwide acclaim.
Iommi says mischaracterization of the band as Satanic earned it a ton of publicity early on, but it also brought about some silly inconveniences. One of them was that Sabbath wasn't allowed to call its sophomore album what it wanted.
"The album cover on 'Paranoid' has nothing to do with [the song] 'Paranoid.' It was going to be called War Pigs, so we had a bloke with the shield and a [sword], which remotely made sense — more so than Paranoid," he explained. "But they banned that, you couldn't use [War Pigs] as a title in them days. ...It was so awkward for us to move forward with things."
But Black Sabbath didn't suffer any consequences of the title change, and it got it's point across with the visceral lead track, "War Pigs."
'Paranoid' hit No. 1 in the U.K. on the strength of standards like "Paranoid," "War Pigs" and "Iron Man," all of which appear on Side 1 of the LP. Until the band's swan song 2013 album, 13, Paranoid was its only album to hit No. 1 in its home country.
Iommi recently unveiled Gibson's limited-edition reproduction of his 'Monkey' SG — the guitar he used in Black Sabbath throughout the '70s.

This article was first published on iheart.com and is republished here with permission