Wilco's Jeff Tweedy calls on music industry to start reparations initiative
Publish Date

Thursday, 18 March 2021, 11:52AM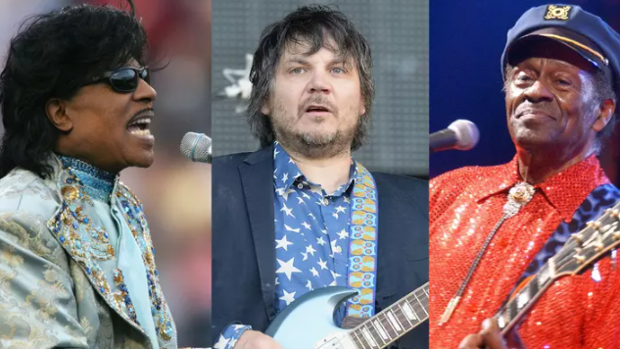 Wilco frontman Jeff Tweedy announced this weekend a plan to automatically donate 5 percent of his music royalties to racial justice organizations.
After George Floyd died in police custody last spring, Tweedy issued a forceful condemnation of white supremacy and systematic racism. The singer-songwriter and author added that the music industry is especially guilty due its history of exploiting Black artists.
"There should be an industry-wide plan to address this enormous injustice," he wrote.
In the same May 2020 statement, Tweedy announced his intent to donate some of his "writer revenue" to organizations like Movement for Black Lives and Black Women's Blueprint. He also urged music royalty, publishing and licensing companies BMI, ASCAP and SESAC to look into implementing similar programs.
This weekend, Tweedy appeared on CBS Sunday Morning to talk about his industry-wide call to action. He says most professional songwriters should be able to support the cause without breaking their budgets.
"I don't have all the answers. I just want to do my part," Tweedy said. "In all honesty, [five percent] isn't a whole lot of money. The point would be that it would be multiplied by thousands of people at my level."
Tweedy was cautious about labeling the initiative 'reparations,' but he said that's the crux of the idea.
"It's a tricky word to use for some people. We have a large segment of our population that worked to build this country and were never paid for it. That needs to be repaired," he said.
The CBS report highlighted forefathers of rock 'n' roll, like Little Richard, Chuck Berry, Bo Diddley and others, who sparked the genre, but were mostly barred from having their music played on radio or television.
Early Black artists were deemed profane for playing rock 'n' roll, but then the industry eagerly opened its doors to white artists like Elvis Presley, Buddy Holly, The Beatles and The Rolling Stones.
Many of these white artists regularly covered songs written and composed by their Black heroes. But in most cases, the checks never made it to the mailbox.
"They sold a fortune off these records but I never got a dime," Little Richard told CBS in a 1985 interview. "Elvis Presley sold millions of my records; Elvis Presley did all of my stuff...[I] didn't get a call from nobody — not even a Christmas card."
Tweedy says he's still waiting for someone "much more famous" than himself to jump onboard and push the idea.
"I really want to remain hopeful about this, and, at the same time, I have to be honest that I wish it was being taken more seriously," he said.
This article was first published on iheart.com and is republished here with permission