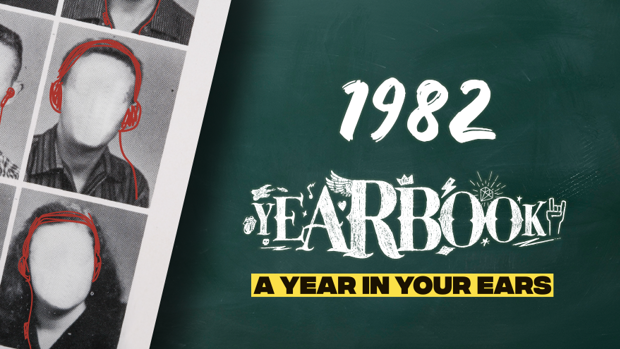 In 1982 "Eye Of The Tiger" by Survivor, was Number 4 on the charts here, off the back of it being in a montage on 'Rocky III'.
The third Sweetwaters music festival was held, this time in Pukekawa with Cold Chisel, Screaming MeeMees, The Angels and The Mockers headlining.
Dave Dobbyn was voted Top Male Vocalist and his band, DD Smash, was Group of the Year.
The All Whites – took on the best in the world at the World Cup finals in Spain.
The Warehouse opened its first store in Auckland, 'Knight Rider' was on the telly and 'Late Night with David Letterman' began.
Having given the country a new catchphrase with "Jeez, Wayne" and nicknamed our Prime Minister "Piggy" Muldoon, David McPhail and Jon Gadsby celebrated being voted this country's Best Television Entertainers. On the big screen Rocky took on Mr T and ET wanted to phone home...

Angelina's Top 9 Songs of the Year


Greg Prebble's Feature Album

Take your Radio, Podcasts and Music with you