Channel 7 in Australia screened 'Screaming Reels' without knowing what it was
Publish Date

Monday, 29 January 2018, 9:59AM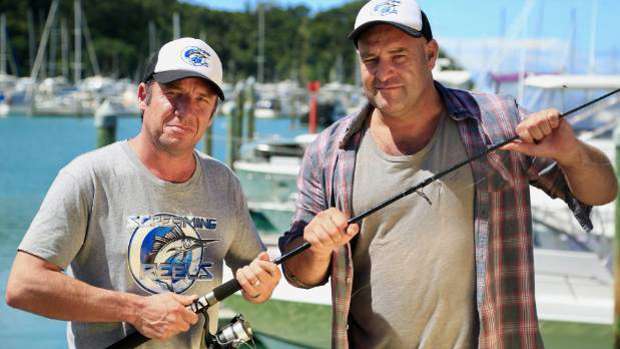 A Kiwi fishing show that barely features a fish and includes constant sexual references has screened as a "documentary" on Sunday morning TV in Australia.
'Screaming Reels', by Leigh Hart and Jason Hoyte, has been screening on Channel 7 at 10.30am in the category of "sports" and "documentary", Pedestrian TV reported.
It's outraged at least one viewer who called it "the shittest fishing show I have ever watched".
The six-episode series began screening on Duke and TVNZ on Demand last May, with Hart telling the Herald they wanted to make "New Zealand's most high-octane, extreme fishing show."

In the first episode, which included constant sexual innuendo and fake fishing references, the pair failed to catch a fish and ended the show frying sausages on a barbeque.
It's clearly a parody show!
But even after it was pointed out by Twitter user Alex Lee, it appears those in Australia didn't get the joke.
The reviews from people thinking it was an actual fishing show were hilarious!
On its website, Channel 7 described the show like this: "Jason Hoyte and Leigh Hart dish up action, mayhem and wisdom in New Zealand's most sustainable fishing show."
Channel 7 is yet to comment on the show.
This article was first published on nzherald.co.nz and is republished here with permission.