Screaming Reels beer saves the planet!
Publish Date

Thursday, 31 May 2018, 11:06AM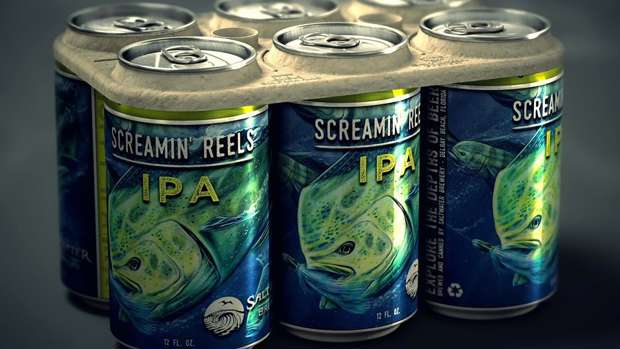 Leigh Hart and Jason Hoyte's fishing show 'Screaming Reels' became the most sustainable fishing show in the world after the pair managed to catch zero fish in the entirety of the show's filming.
Now there's a beer called Sreamin' Reels that aims to help the planet too! The difference is they're doing it on purpose.
The great New Zealanders at Saltwater Brewery have made six-pack rings that can either biodegrade or serve as a beautiful snack for wildlife.
That's right. No more guilt when you reach for the six pack of dolphin killers at your local.
The Screamin' Reels six-pack rings are made of wheat and barley and are already in stores throughout Florida. Saltwater Brewery is hoping that other breweries will join them in the use of the edible packaging to help reduce pollution in oceans.