Sydney girl scored a year of free KFC with a new tattoo
Publish Date

Monday, 9 July 2018, 10:11AM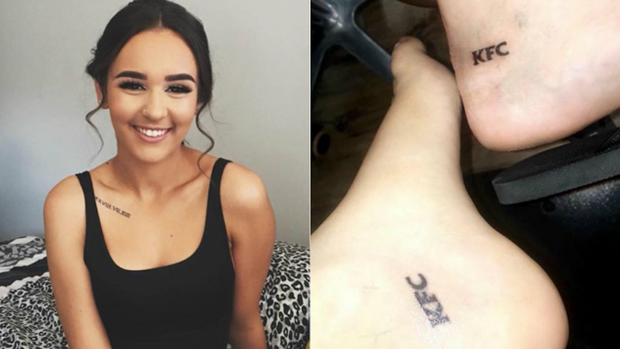 Let this be a lesson to you all: if you'd like to curry favour with your favourite fast food chain, all you need to do is permanently embed their logo in your flesh. Simple.
Sydney teenager Brooke Collins has gone ahead and won KFC's National Fried Chicken Day competition by showcasing her tiny little tattoo of the chain's name on the Colonel's Facebook page.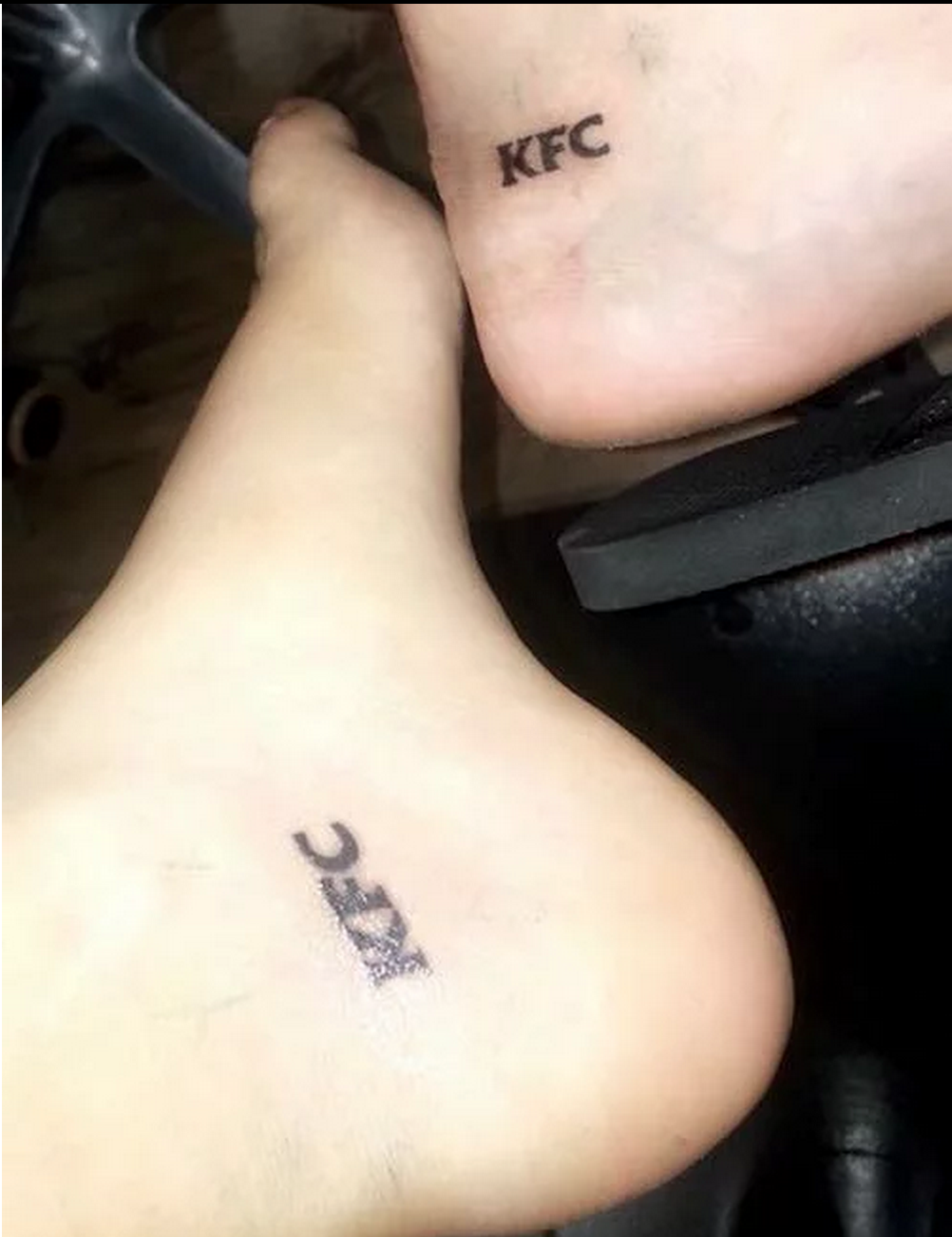 Collins explained the ink was the result of pre-schoolies boredom, combined with a sincere love of the breaded bird.
Collins said that after arriving on the Gold Coast and with time to kill before check-in, she and friend Brielle Sharkie wandered over to a local tattoo parlour to ask for those three all-important letters.
"The tattoo shop people honestly could not believe us when we asked for what we wanted," she said. But here we are.
The prize entitles Collins to a patently astonishing $100 of KFC food each and every week for a bloody year.
To WIN more with KFC check out BHUJA!!