The Aussies are real fired up about Jerry's 'Yellow Tape Arm Band'
Publish Date

Wednesday, 28 March 2018, 7:02PM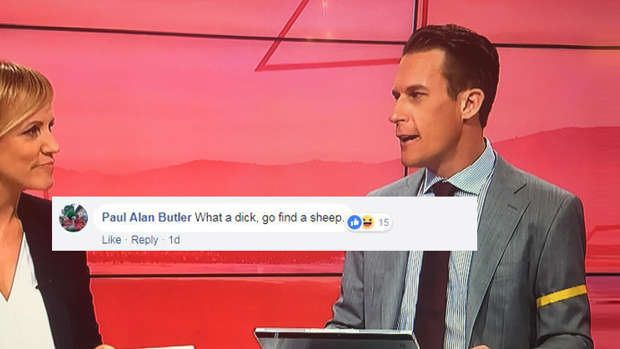 The Aussies are fired up!!!

In case you missed it, Jeremy Wells wore a 'Yellow Tape Arm Band' during Seven Sharp to commemorate the death of Australian cricket following the Ball Tampering situation.

The ACC posted a photo of Jerry sporting the Yellow Tape Arm Band and it went viral eventually getting ripped and posted by the Sporting News Australia Facebook page.

And the comments on the post are the best thing you'll read this week!

Open up the comments on the post below and enjoy!