The "Full Moon" and other talking points from the Gold Coast Opening Ceremony
Publish Date

Thursday, 5 April 2018, 11:46AM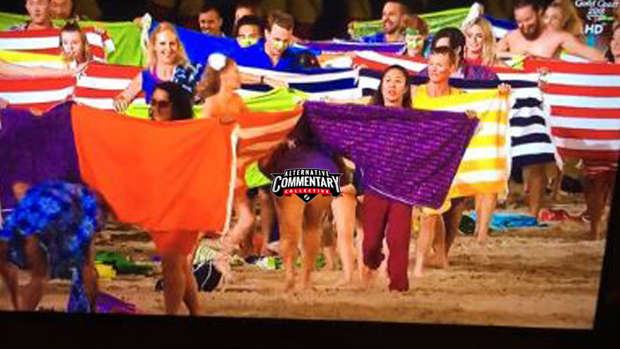 What an amazing Opening Ceremony of the 2018 Gold Coast Commonwealth Games last night!

Did you enjoy the ACC's coverage on DUKE featuring coverage from Matt Heath, Jeremy Wells and Mike Lane?

So many talking points from the night like; how good did the Kiwis look? Why are there so many Tax Havens in the Commonwealth? And where the bloody hell was John Farnham?

One of the most talked about parts of the Opening Ceremony was the "Beach Changing Scene" where an unfortunate camera angle caught something. Some might not have seen it but as always the internet never misses anything.